Classic and minimal watches are definitely in fashion and one of the more exciting things to take note of is that they are best crafted by brands who don't rake up their prices. I've also happily falling  in love with them as I for sure know they will be around for a very long time and can be paired with almost anything without looking out of place.
You can pair them with the most expensive tuxedo or joggers when strolling to the shops to grab some milk. It is also ironic that they add a strong statement to your outfits even though they might end up being the least sparkling part of it.
The beauty that are these watches are what made me highlight them as must buys for any gent who is interested in timeless and minimalistic accessories. They have been carefully chosen and their differences and similarities have been identified to help you make a simple decision.
Archibald by I LOVE UGLY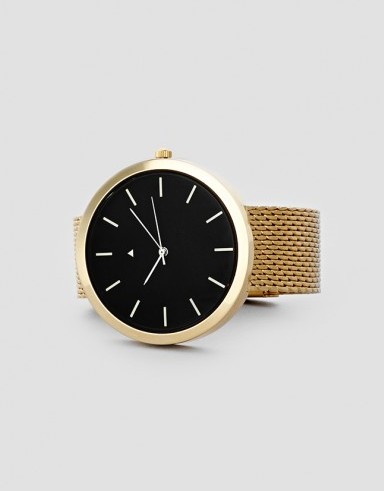 These carefully designed and crafted watches can be purchased for under £120 from i love ugly. It combines a minimalistic design with a luxury feel to it which is what underlines its uniqueness and timeless character. Its round and small face gives it a surprisingly chic look that can easily be worn by any man.
Daniel Wellington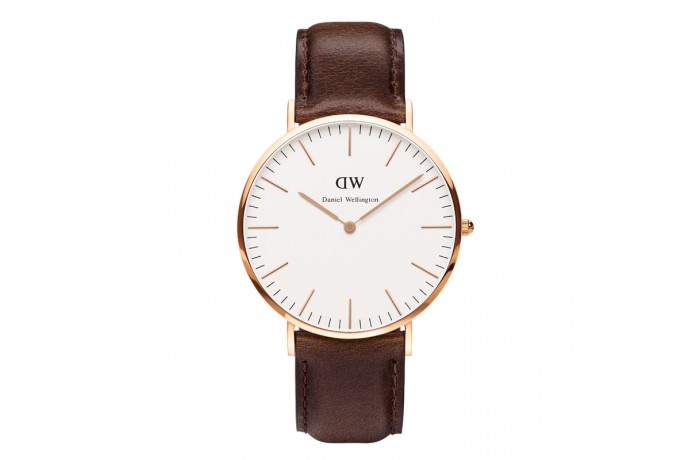 Highly known and one of my favourite watch brands now, Daniel Wellington offers you a classically designed watch with the slick ancient looking clock face and simple leather/cotton straps. Such face has a strong masculine feel to it as it isn't too big to look out of place.
It gushes elegance and can have you looking like a prep high school individual while refining your look no matter what the outfit is. These watches can be bought for £179 from Daniel Wellington.
Larsson & Jennings
First and foremost, what makes this watch is the chain mail strap and 40mm bold clock face, similar to that of Daniel Wellingtons. Extremely stylish and everything aesthetic, it is also functional with its 50 meters water resistance range and a Ronda 762 Quartz movement.
It is everything luxury in a simple and minimal form and definitely intensifies any outfit you pair it with. Its colour ranges also exemplifies their approach to provide a timeless and classic product. You can pick one up for £215 from here
.
The Horse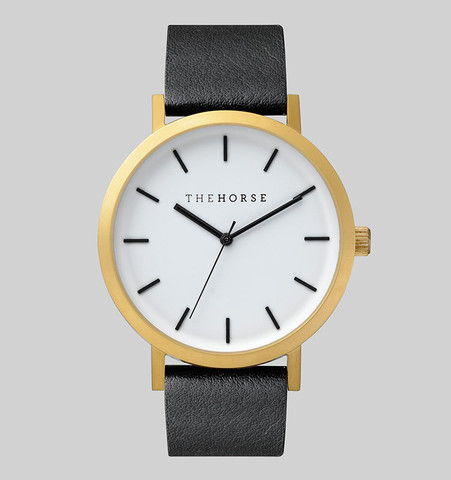 Its brushed stainless steel case designed with a contemporary architectural mindset is what wins it for me with this spectacular watch. It has a similarity to a modern well designed building and its simple hour markers and clock hands with a clear face gives it the minimal touch.
Lastly, the premium leather hands completes the amazing look of this watch, it is also known for its functionality with its Japanese quartz movement with a 3 ATM water resistant case. You can pick one up for about £86 from The Horse.
Timex Original Classic Round
Simple, suedy and slick, is how I define this timeless watch. They suede looking leather strap that is replicated at the clock face gives it a smooth and contemporary feel to it while maintaining its classic look from its crafting.
The tonal colours used throughout augments its minimalism making it extremely easy to pair with outfits without upsetting them or outperforming. One different approach to the design from others is that it blends in nicely with outfits but remains appreciated by any onlooker. They cost £60 from here.
Uniform Wares
A very clean and simple design, I don't think it gets any more simple and slick than this watch and what excites me about it is that it still presents an aura of elegance to your wrist and outfit. Its strap is made of nitrile rubber which is impervious to water and UV-rays which slots seamlessly into the case.
The glass is made of scratch-resistant sapphire crystal and it is a 5ATM water resistance watch, Swiss made. If you are looking for a minimalistic and timeless watch with a technology feel to it, here is your winner. You can get them for £190 from here.

Final Take
Long are the days of identifying a mans pocket by the price and weight of a mans watch or by how much crystals and links it has to it. These minimal, affordable and timeless watches can even transform the non-wearing accessory men to pick up something for their wrists, making it very easy for every gent to add a fashion accessory to their wardrobe.
There are many other watches that can fall under these category but hope you find these useful and let me know what you feel about them or some I haven't mentioned.
Your Favourite Stylist,
Yinka Jermaine