Sometimes the use of a vintage double-breasted is not adequate enough for a special situation and requires some funk with the addition of contrasting colours & patterns.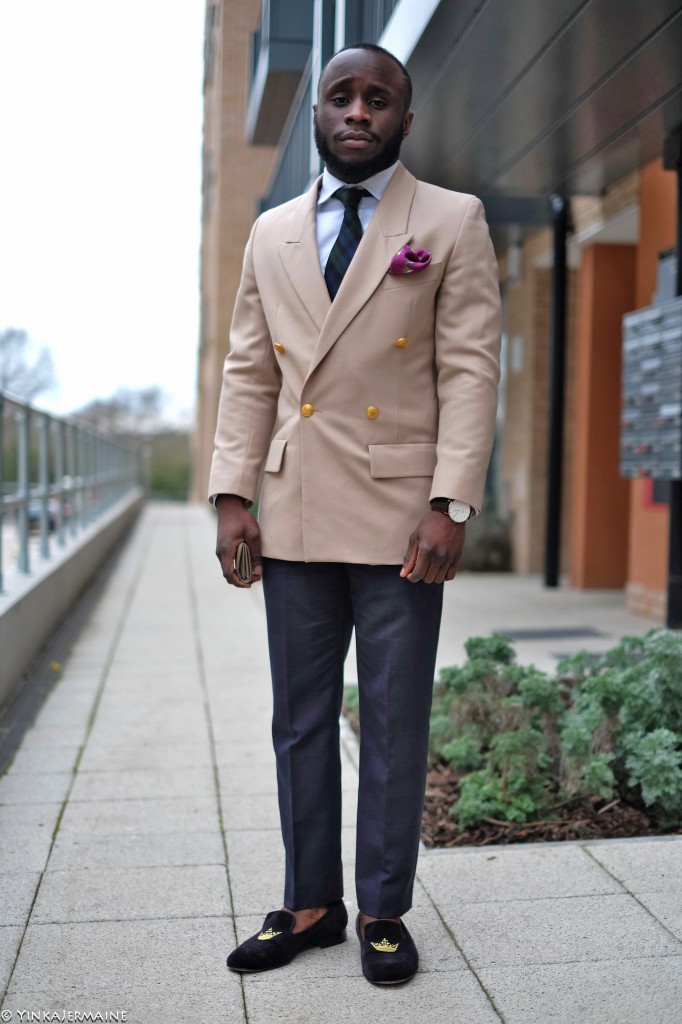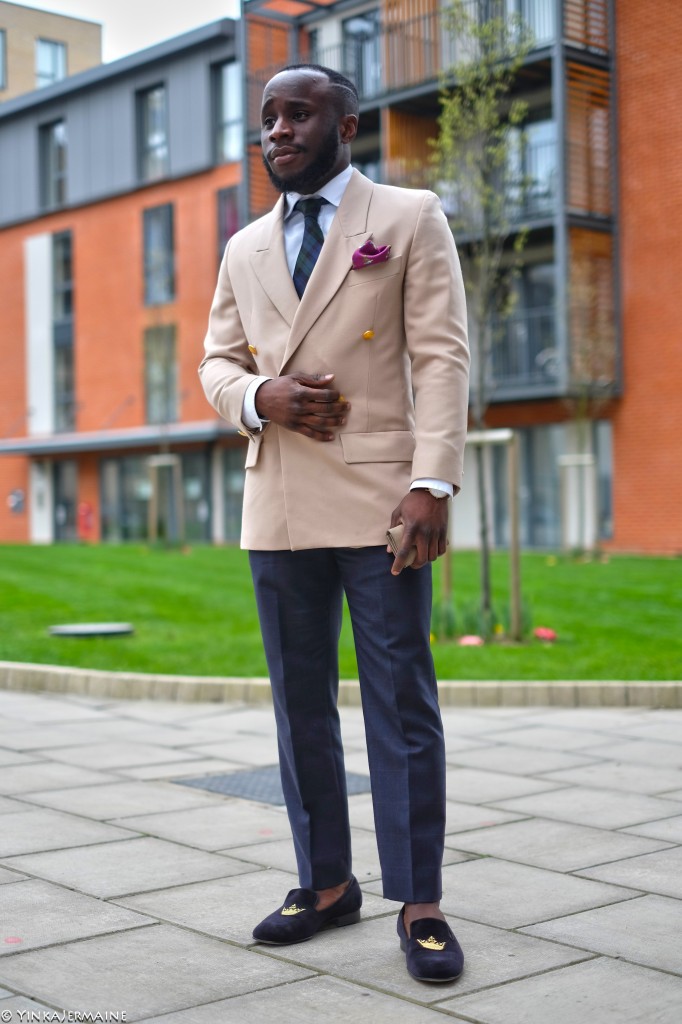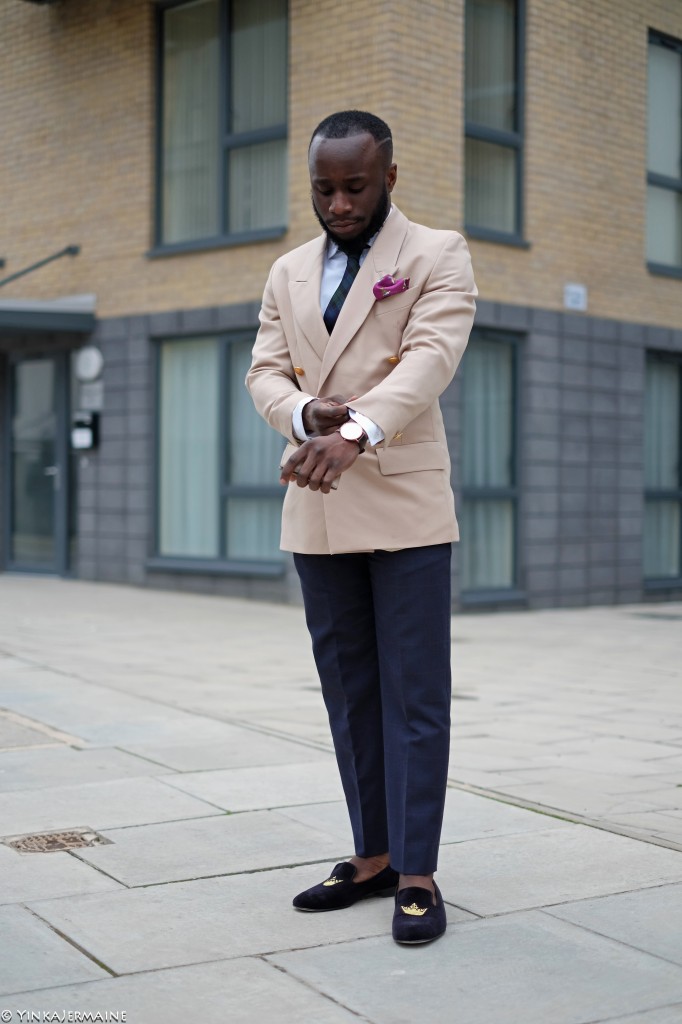 Seeing as this double-breasted already has a great deal of aura to it, mostly thanks to the gold buttons used to compliment the vintage style. I thought to pair it with the black watch tartans tie to add a bit of character and an immaculate effect to it. This was then intensified with the contrasting pairing of the pink duck print pocket square.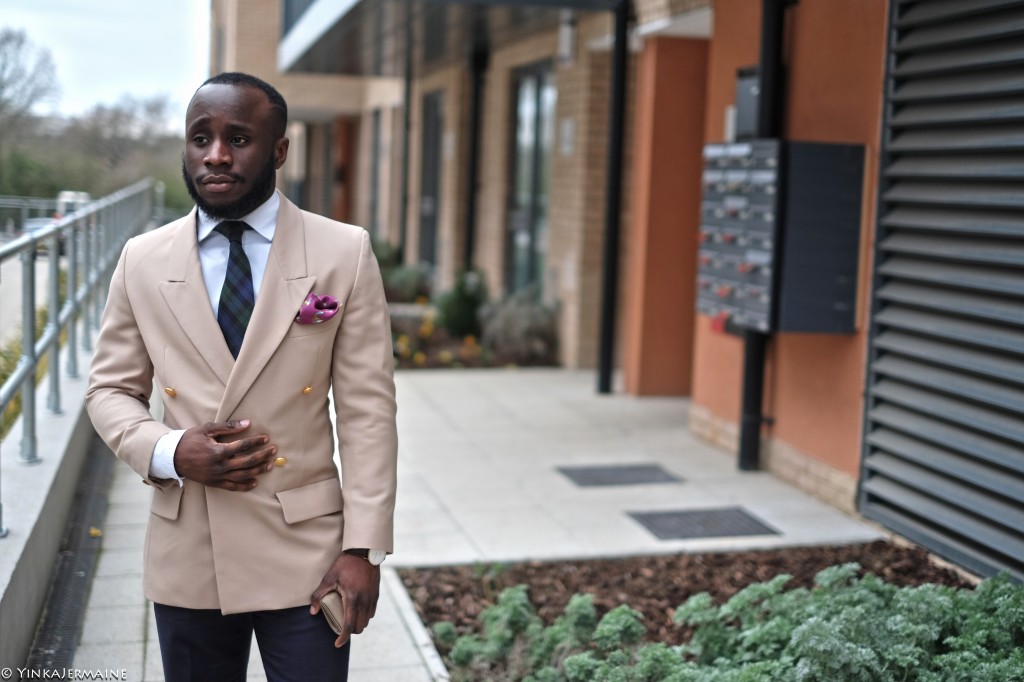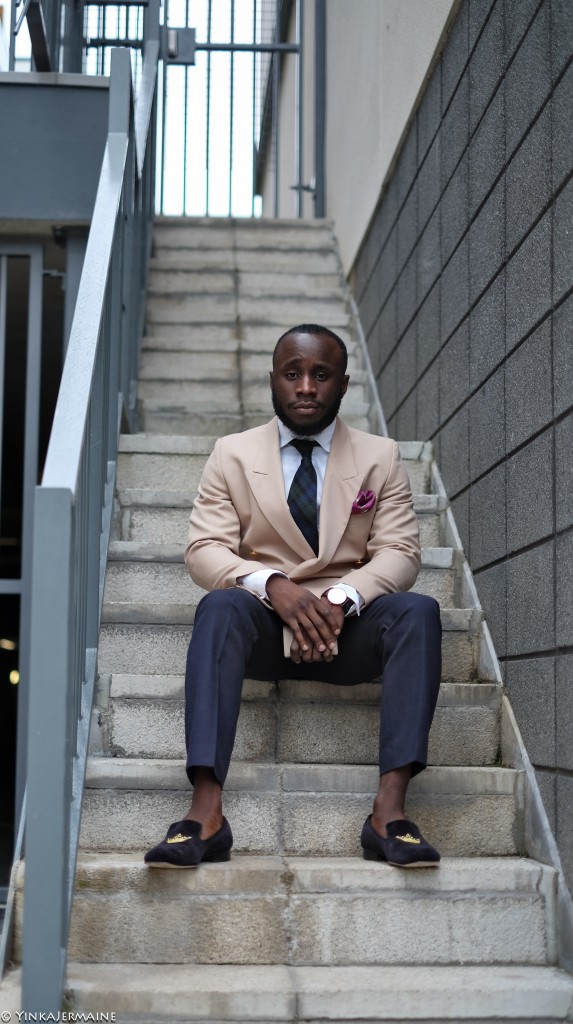 With the elegant velvet slippers as my choice of footwear, the look was completed and this had a conscious touch with the similarity of the crest and blazer buttons.
A perfect special occasioned uniform; sparks up the environment.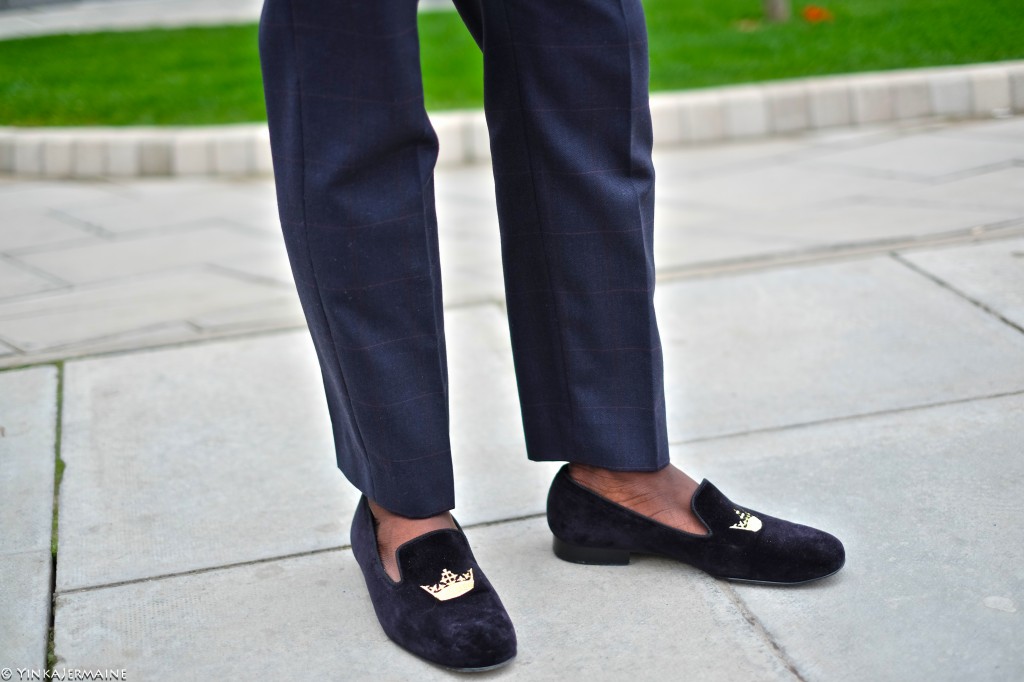 Shop the Look:
Your Favourite Stylist,
Yinka Jermaine