Its been an extremely hectic month at university and most certainly still have few challenges till graduation but needed to jump back on here with a few new things for the month and season ahead. Those who have been through the final year struggles can testify.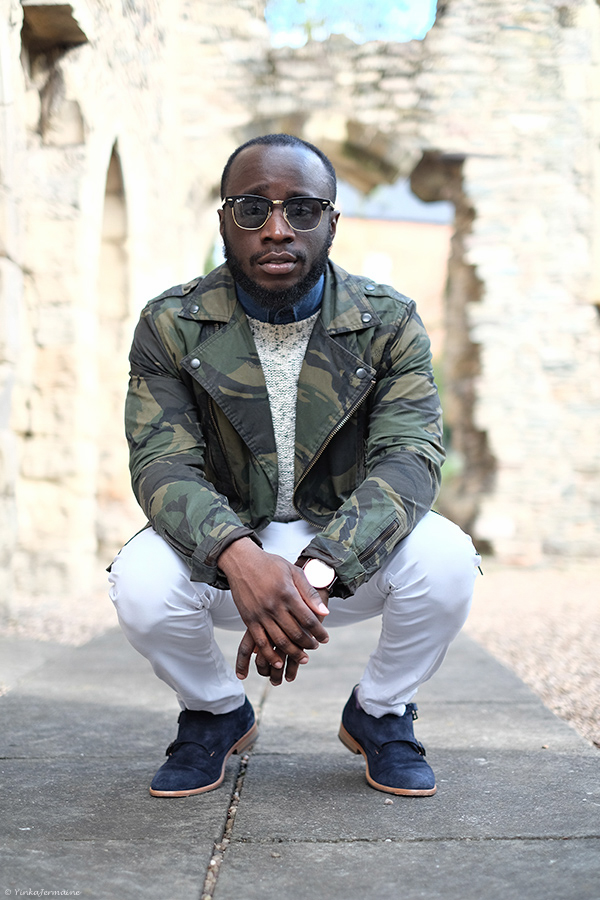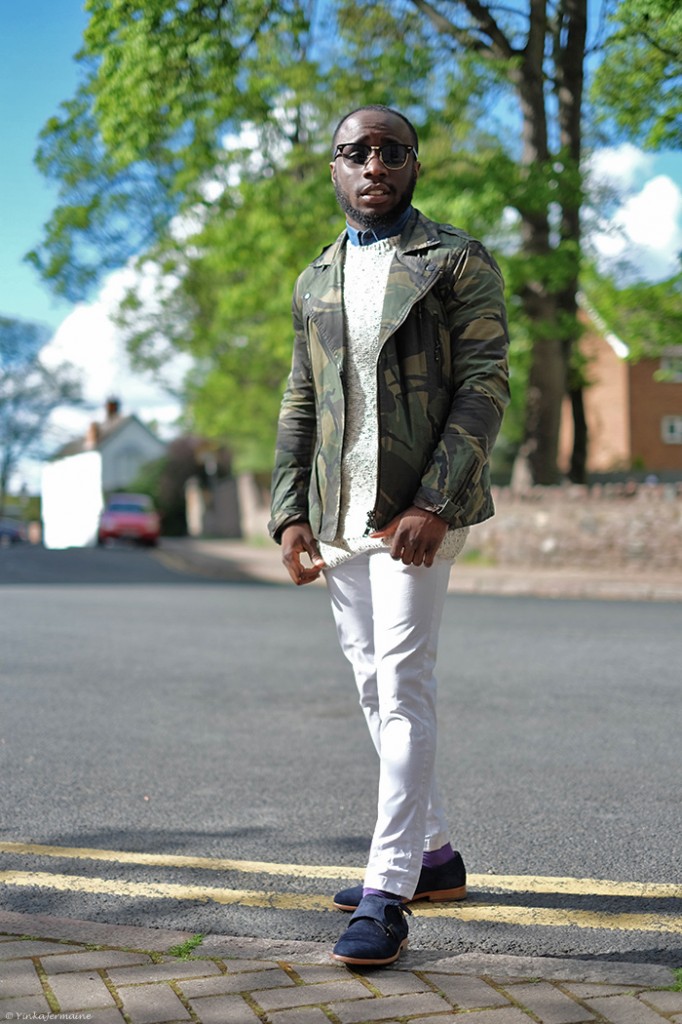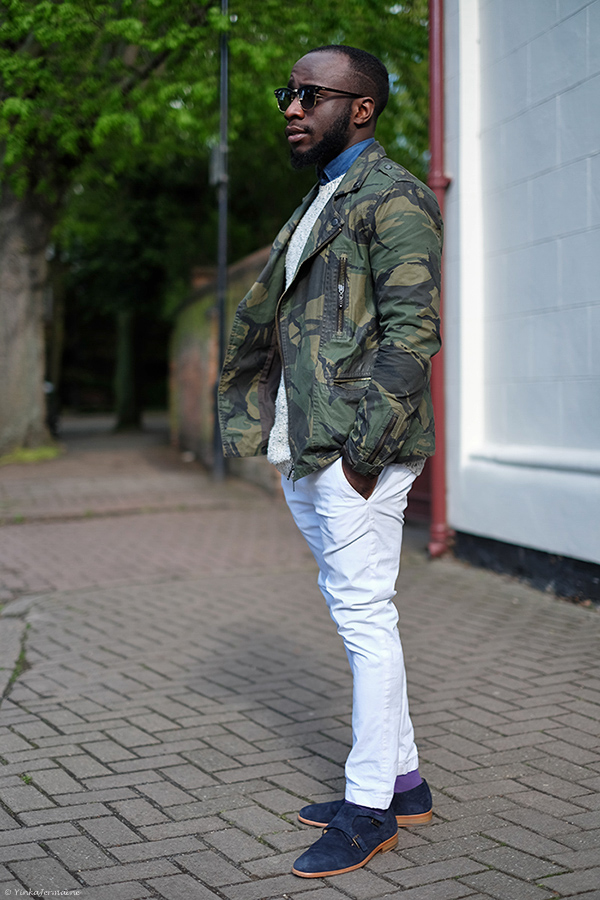 But on a brighter note and focusing on today's look, Ive opted to use two of my favourite warm colours/ tones in blue and white. Anyone who knows me well knows I'm a massive fan of these two colours as they are subtle and versatile but yet still present an abundance of elegance to outfits when paired well.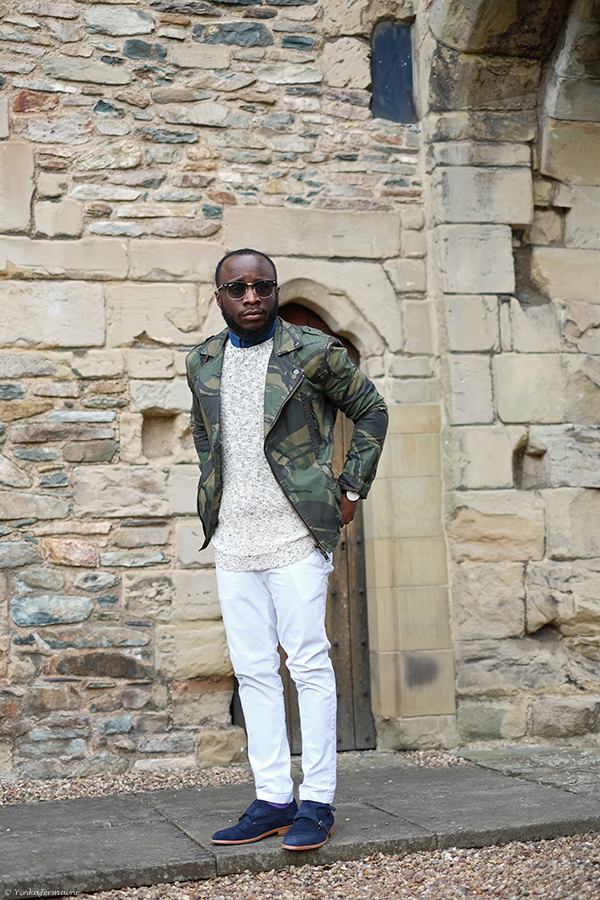 As usual, an extra touch of patterns and prints is another way to take your outit up a notch and one of my favourite jacket seemed to be loved by many does this job well. The character and depth the camo biker gives this outfit is undeniable and my sock game had to be on point also for some extra finishing touches.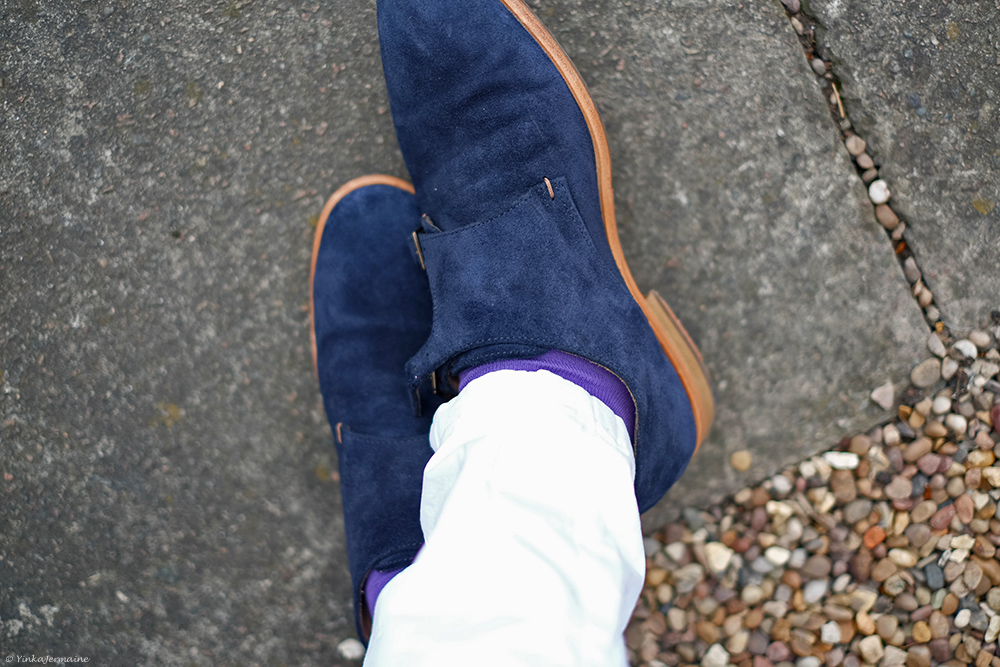 Spring is a really beautiful month as you still get the opportunity to wear layers but with bolder and strong colours/patterns and you blend in nicely with the surroundings. I recommend you take this into account when adding new collections to your spring/summer wardrobe. Kindly share your favourite colours/ tones for the season.
What I am wearing
Your Favourite Stylist,
Yinka Jermaine