I get a lot of queries from readers, friends and clients on assembling a summer suiting outfit. Especially those suitable for summer getaways to cooler countries, once the traditional British weather kicks in. Often, the conversation begins with understanding their sartorial needs whilst on holiday. To which most reply with – casual evening dinners or smart beach events etc.
With this in mind, I prefer the option of going with light coloured suits and one with casual details to reflect the strong lightening of the season. Usually, this piece should be lightweight in fabric and where possible, feature relaxed elements to its construction for a breathable and comfortable feel.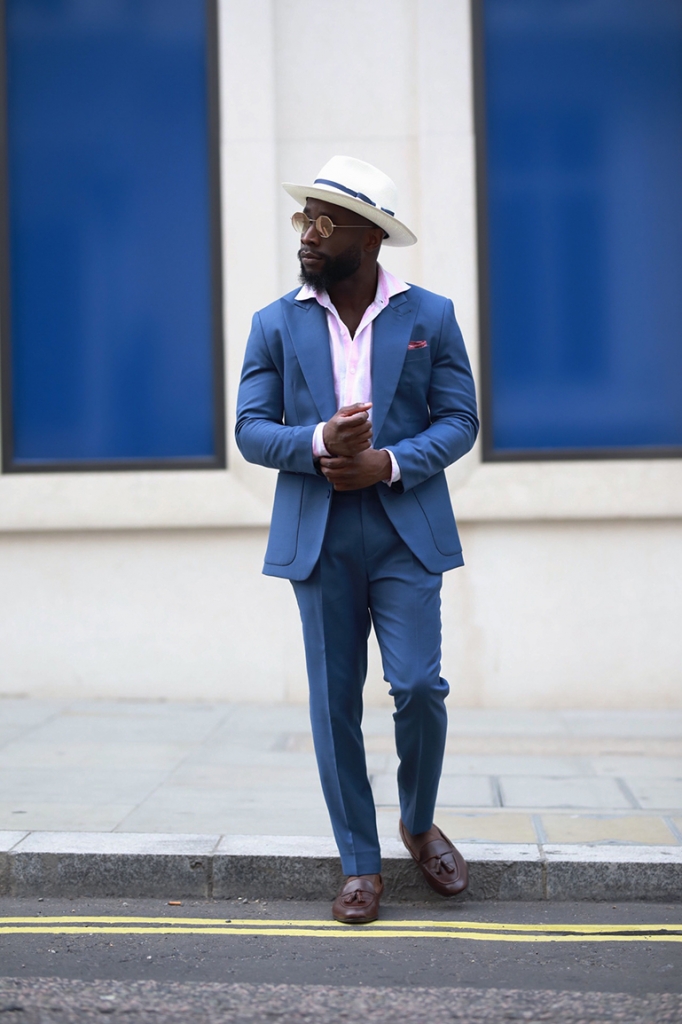 Baby Blue Super 130's Two-piece Suit – Marquess London (ModCon Line), Pink/White Block Stripped Shirt  – Marquess London (Swank Line), Panama Hat – marks & Spencers, Brown Tassel Loafers – Cheaney | Photographed by: Ayodele Erinle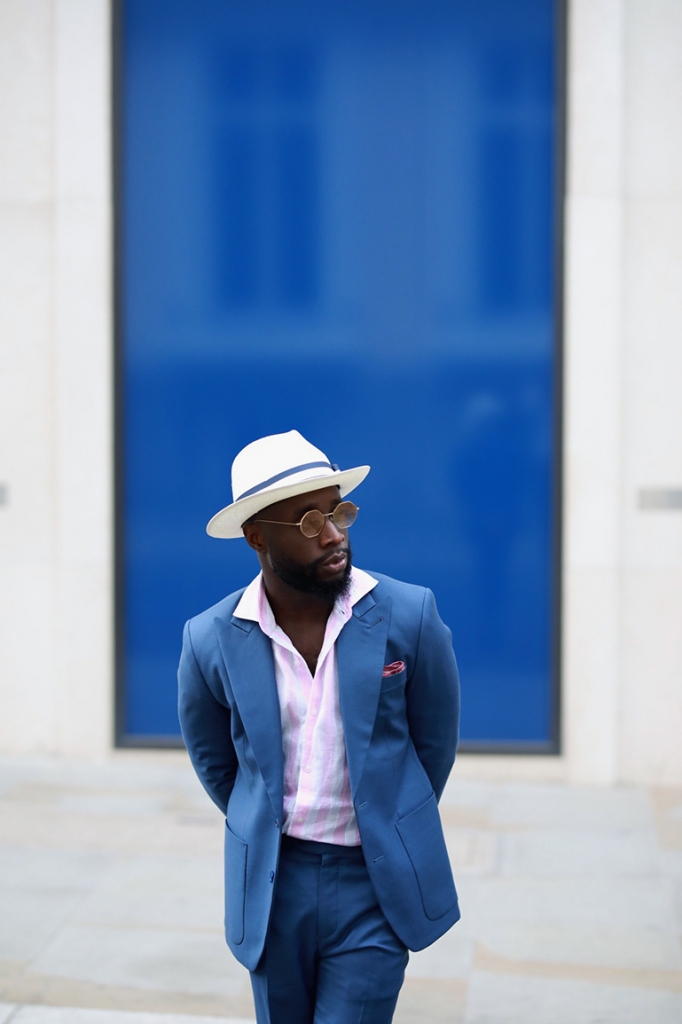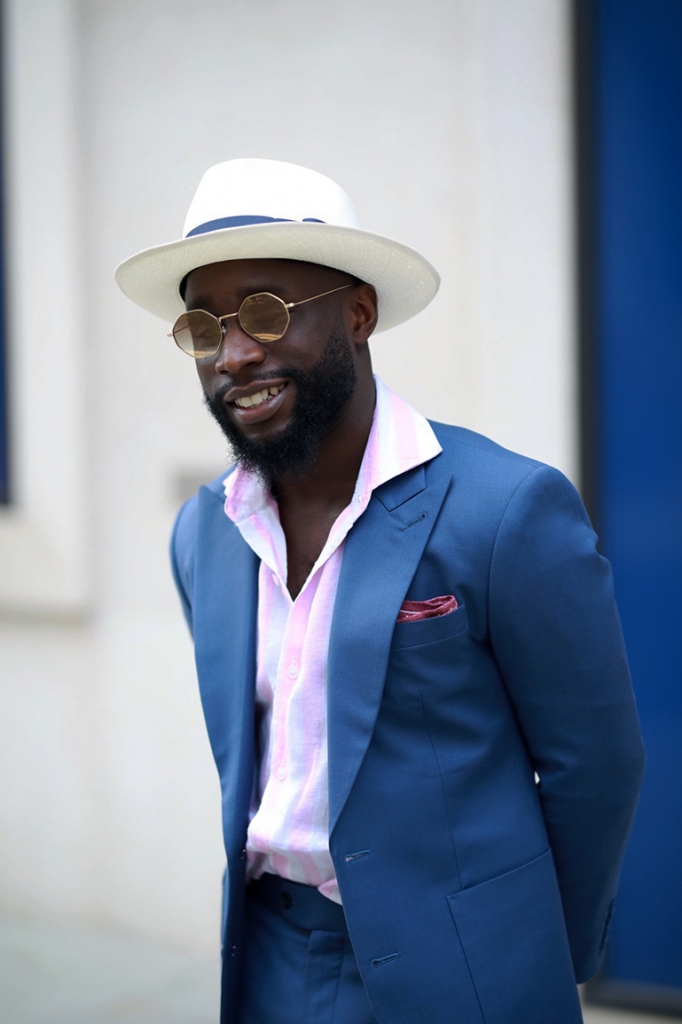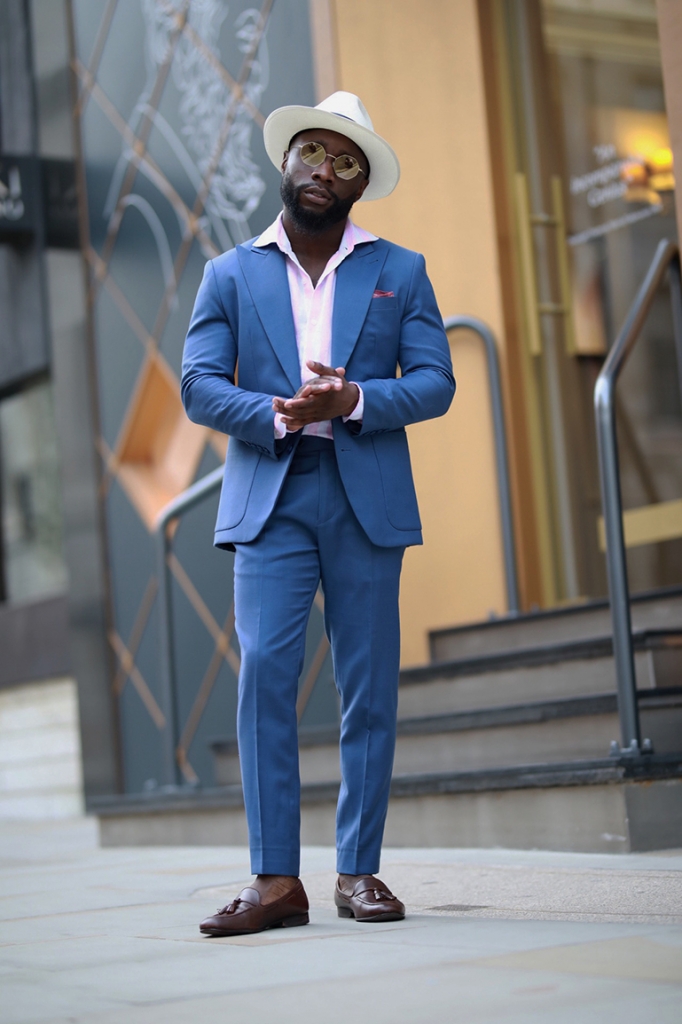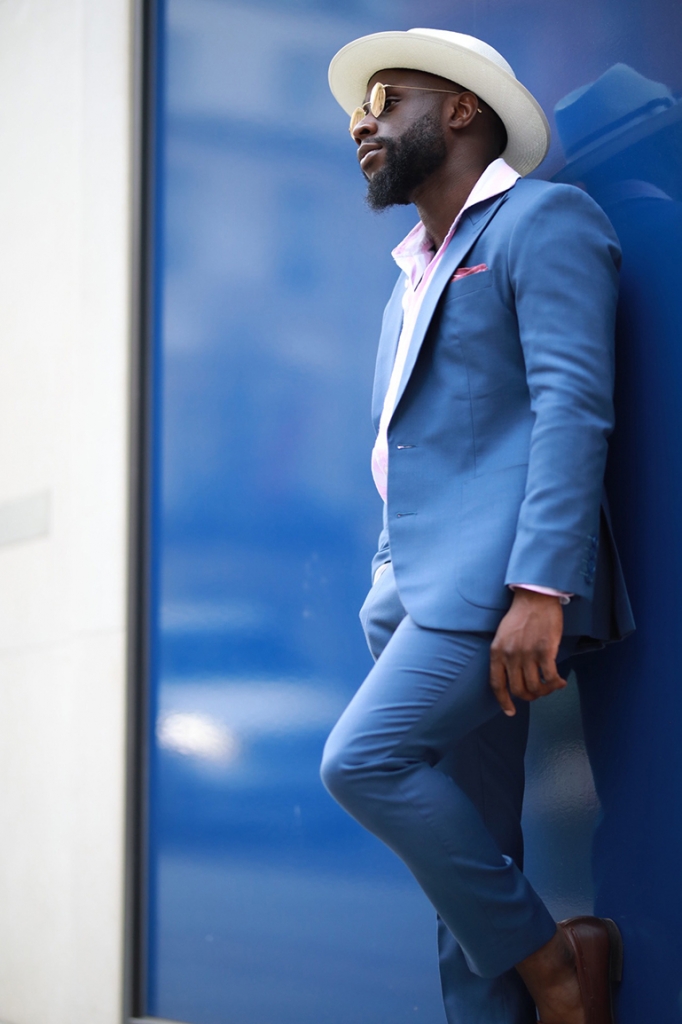 These characteristics should be mirrored by all other aspects of the outfit and smart accessories such as ties and braces could be let go too.
Focusing on my outfit choice, I'm one who likes to experiment a lot. I decided to pair a sharp blue two piece wool suit from the Marquess London ModCon Line over a relaxed pink/white block stripe cutaway collar linen shirt from the Swank Line. As you know, light blue and pink can be highly contrasting, especially in the sartorial world so the white played an important role in subtly muting that effect. Paving the way for a nice panama hat, brown loafers and polka dot pink pocket square.