One of my favourite items in a stylish man's wardrobe is a Double-Breasted Blazer because of the level at which it enhances your appearance. It's an enchanting item with a lot of tradition to it, making it a quintessential men's style example.  I must confess, one reason I love England is the fact you get the opportunity to wear jackets almost all year-long due to the bad weather. This gives me the opportunity to wear such items more often than others and I believe it is an idea you should start considering too.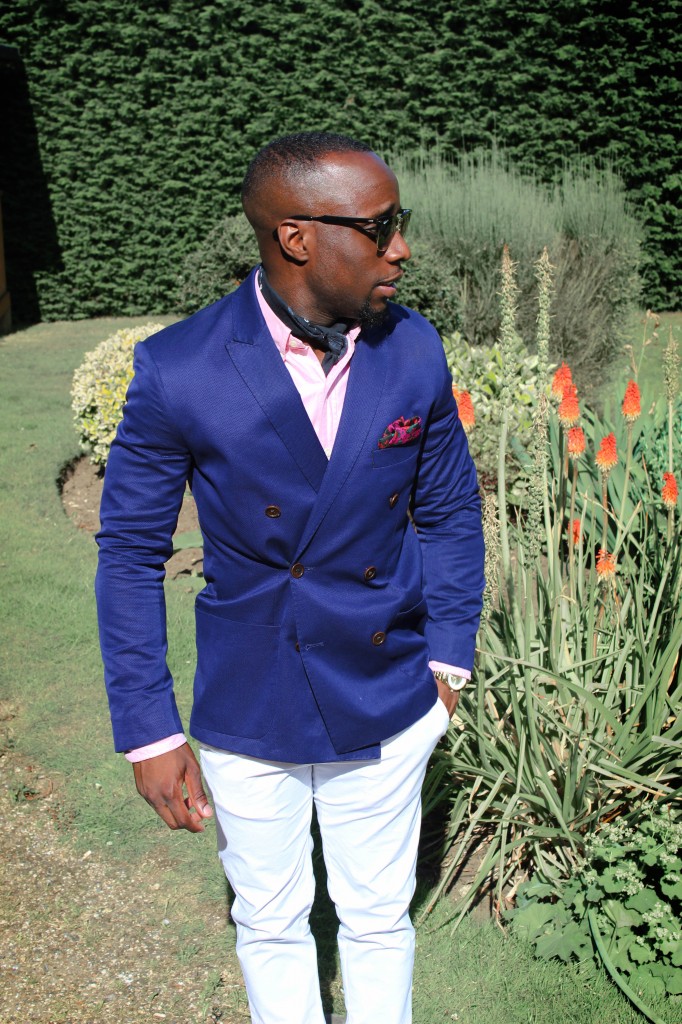 The Double-Breasted Blazer NEEDS to be perfectly altered to your body shape, giving you that sharp look be it casually or at a formal occasion. It is a statement piece which still completely blends with the rest of your outfit and giving you that statement of intent presentation. Unlike the vintage Double-Breasted Blazer I wore at London Fashion Week, this is of a more modern fit with a shorter jacket length, higher positioned lapels and more figure-hugging.
I purchased this piece from Joe Casely-Hayford, The viscose fabric used gives it that slick and adaptable appearance, suitable for the summer and autumn season.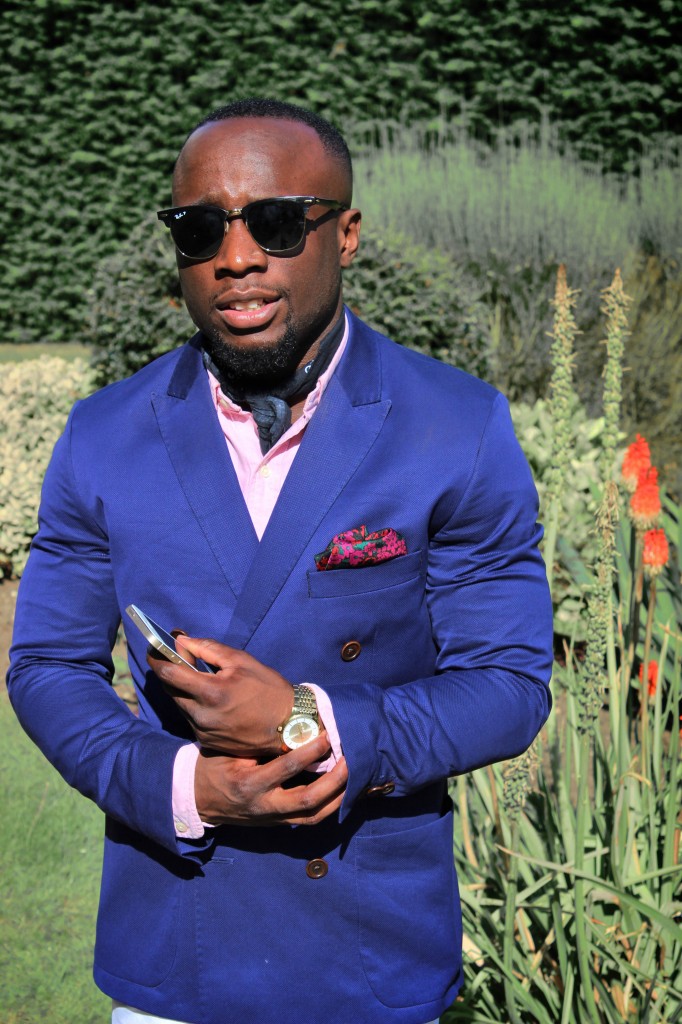 I decided to add flamboyant colours to it with the white linen trousers and pink oxford Ralph Lauren shirt.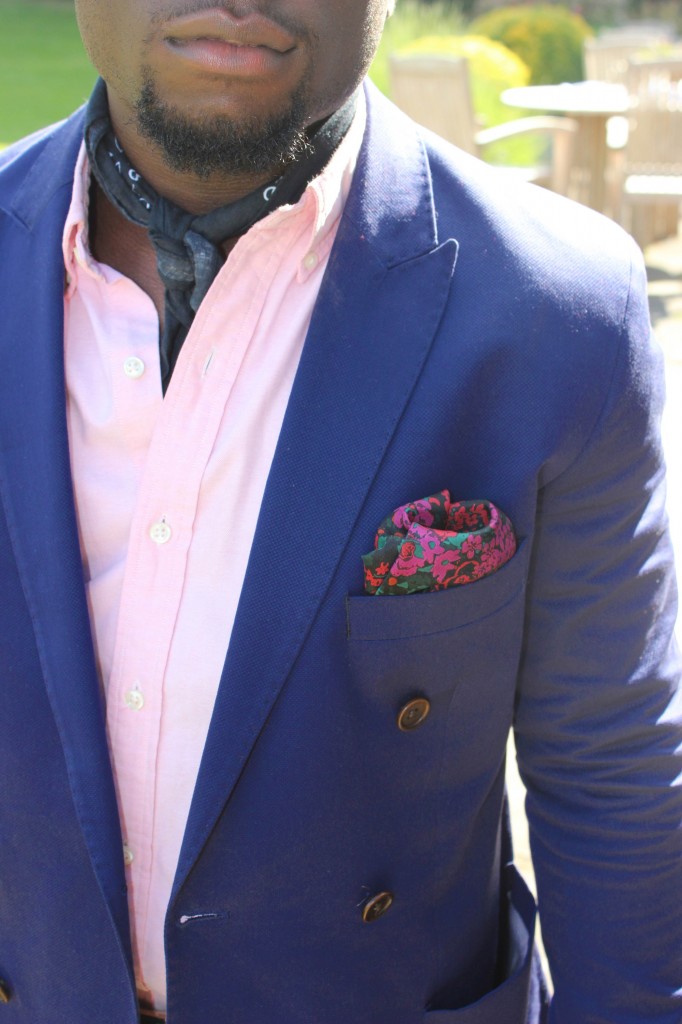 I topped it all off with a floral pocket square picked up from Asos as I sometime prefer to use my accessories to make my statements. The black neckerchief was used to add contrast to the bright colours.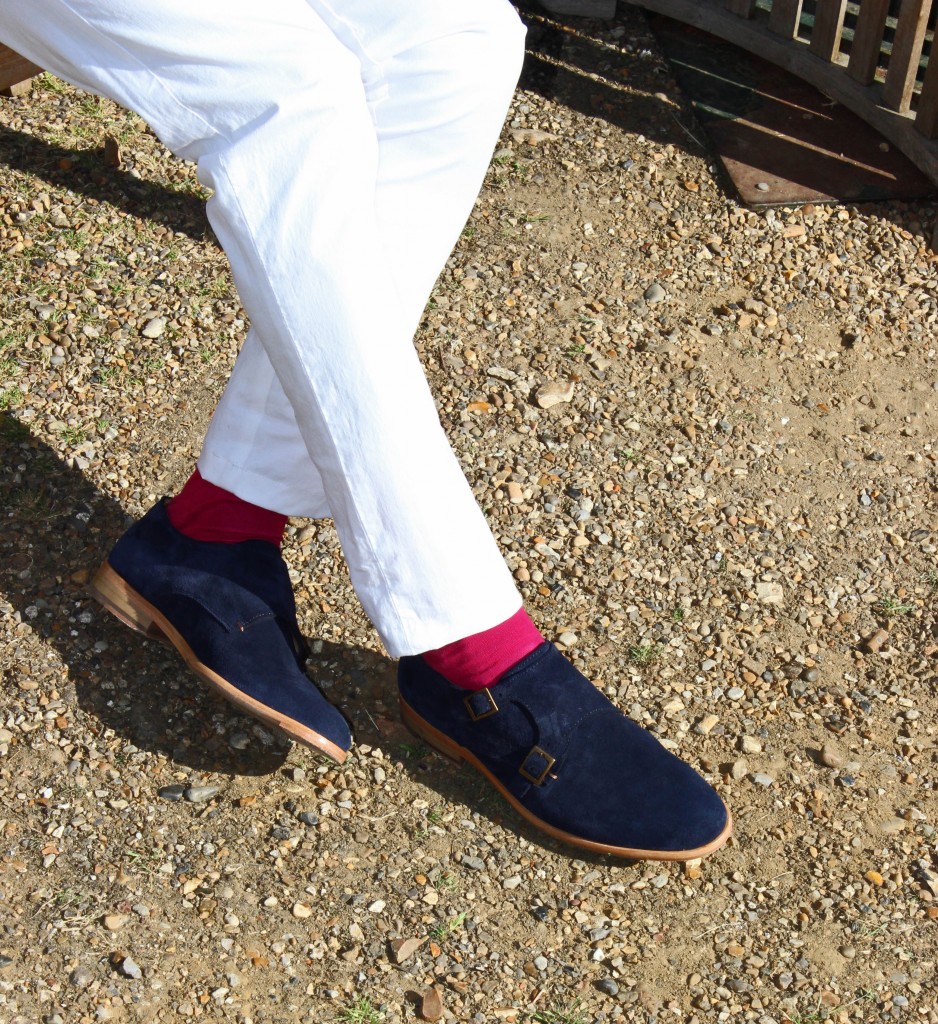 I then made use of a different shade of pink and blue with the socks and the suede monk shoes by Russell and Bromley, which complements the upper body wear, separated by the white linen trousers.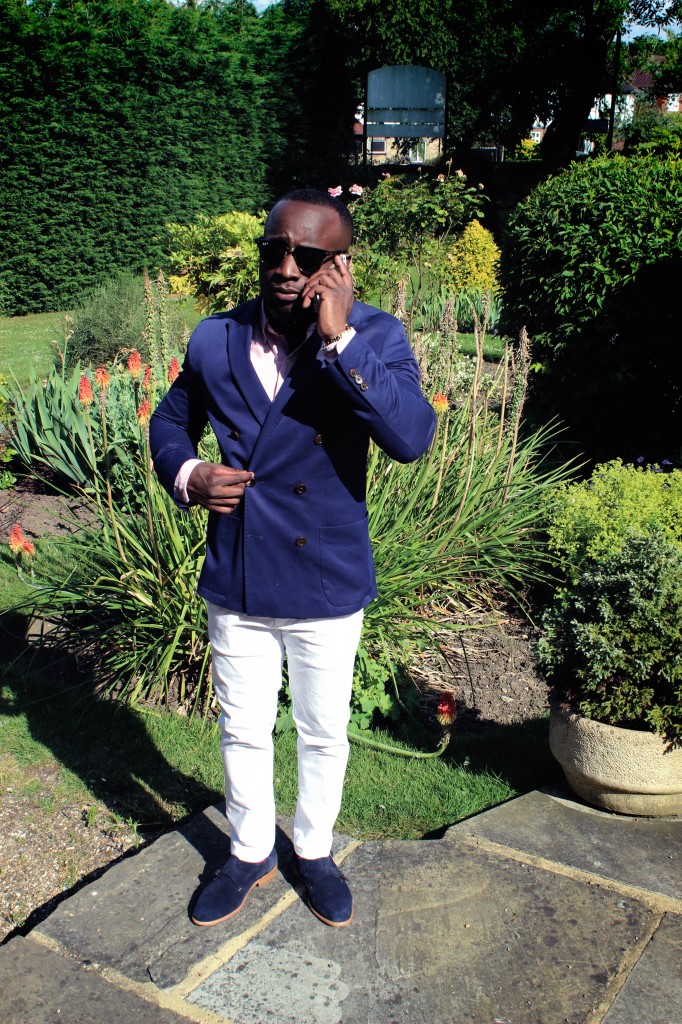 YJA Tips
It should fit just about shows your body shape and is not too tight or too loose. This will destroy the sharp image the blazer brings to you
More than ever, the shoulder pads should be soft and well balanced on your shoulders. Peak lapels point towards your shoulders making it more noticeable by people
When buttoned, you should avoid fastening the bottom button as this will unsettle your body movement
You should button the inner button to avoid any unpleasant look by the excess fabric at the front
What I am Wearing:
Your Favourite Stylist,
Yinka Jermaine