One thing the every man has in his wardrobe are a pair of denim jeans. But that's probably all the denim he has going, and that really is a massive mistake as denim is a perfect example of timeless style. You should have as much denim as you can, jeans, trousers, jackets, shorts.
But one true menswear essential is the denim shirt as it is a fantastic piece when it comes to versatility and it also won't go out of fashion or rather, style. To add some spice to this, it's a menswear item that is rapidly growing in ranks today. The different fabrics and looks of the denim shirt have added to its power and pleasure in  menswear collections and it allows you wear it with different colours, outfits and to different occasion.
I'll take you through how I've put together a raw denim classic look during summer 2014.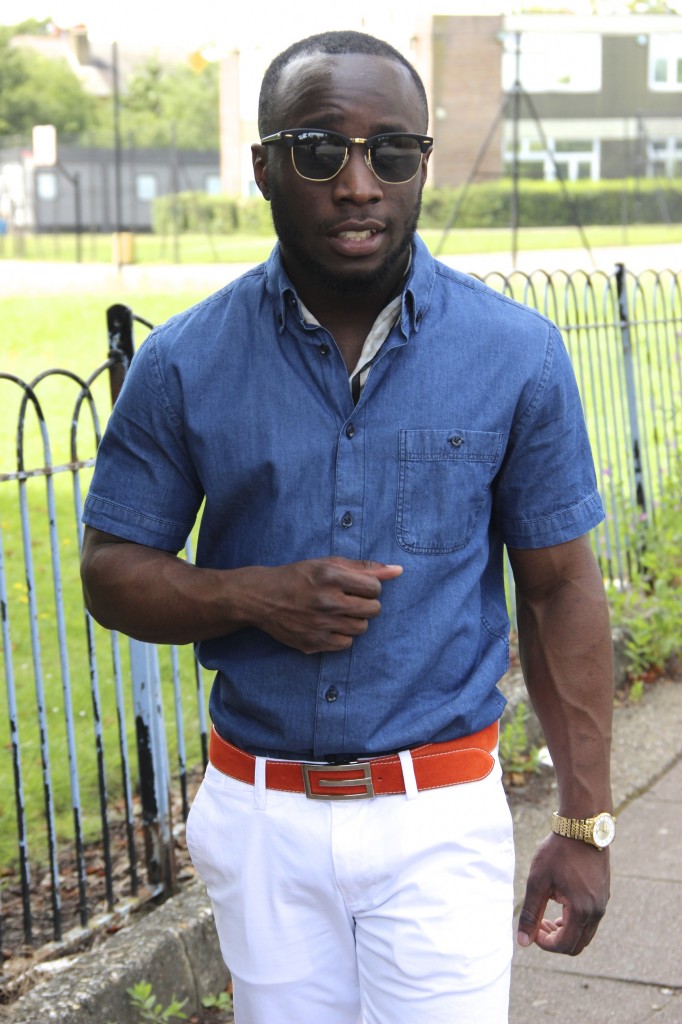 This raw blue denim short-sleeved shirt is a simple one with minimal designs or harshness to it so it still needs some colour and vibes to bring out its fineness and quality.
Seeing as there was no space for pocket squares or lapel pins and that, an inner worn scarf was a great addition as it blends nicely with your outfit but still gives you an extra touch to add to the character of the outfit.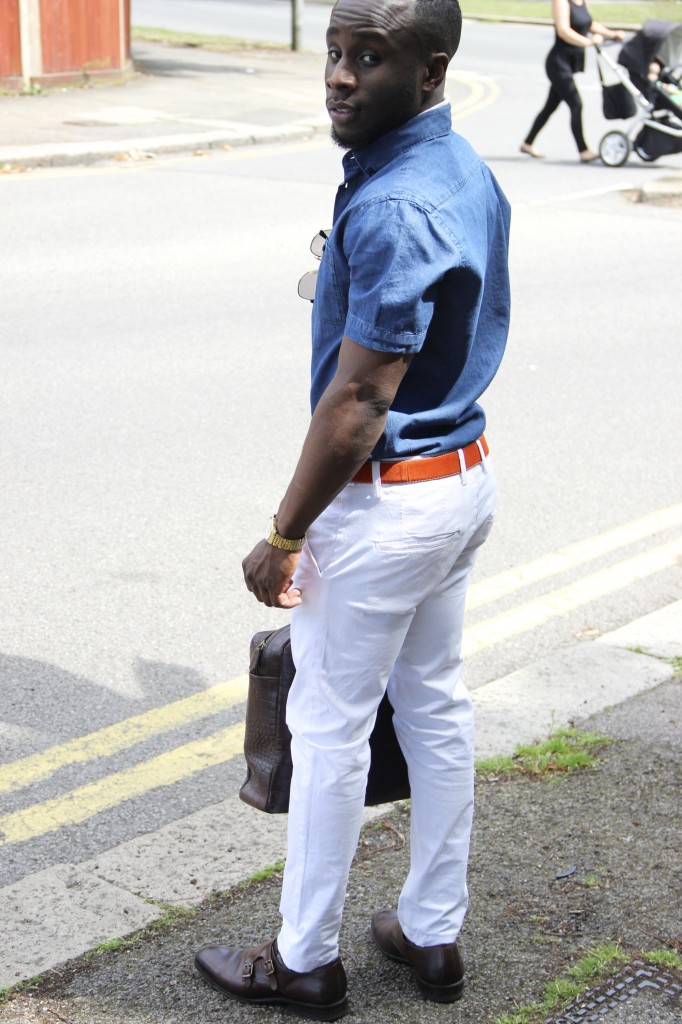 To complement the denim, I wore a pure white pair of trousers to add light and focus to the look and embrace the season.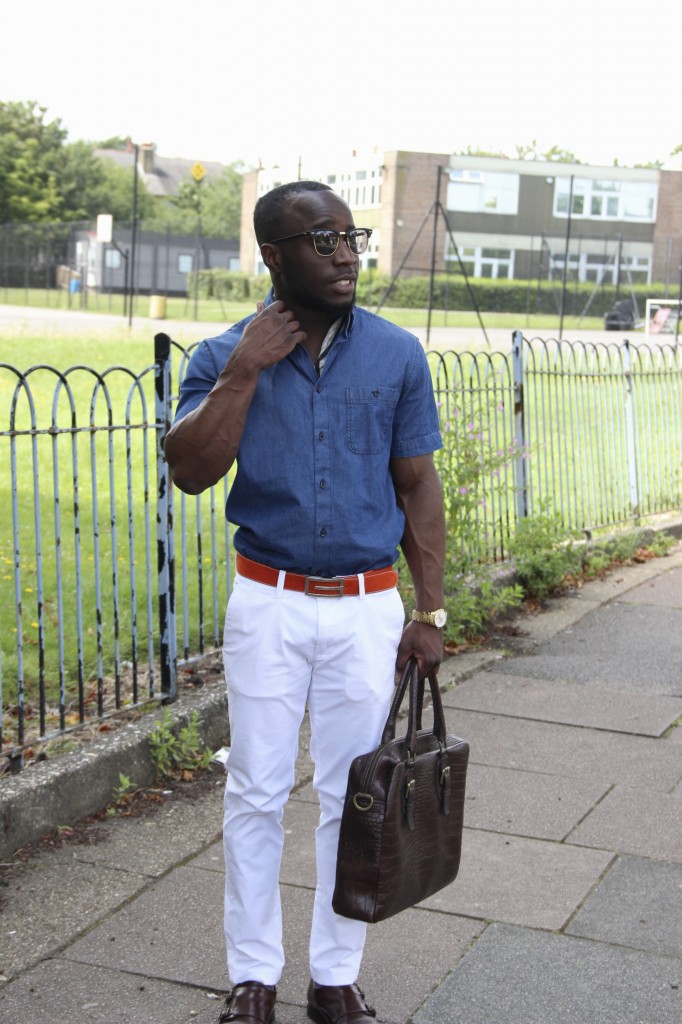 This outfit really did need some more touch and spice to it, for that killer instinct feel, so what more than a suede orange leather belt which defines the look but still tamed by the soft colours of the shirt and trousers.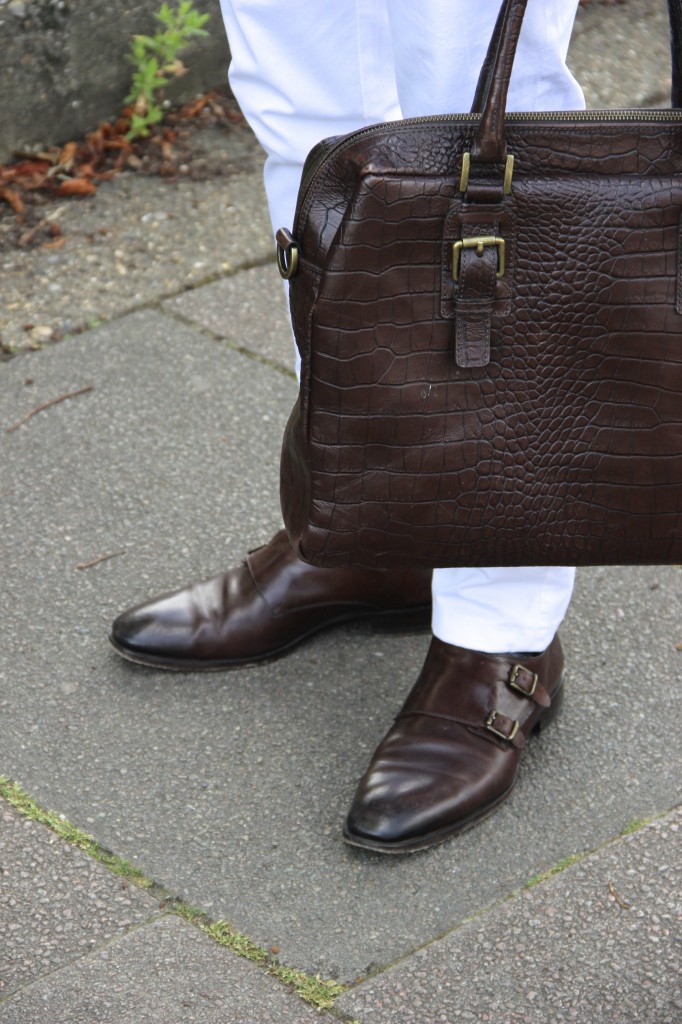 T o be honest, orange is a bright colour especially when put with white so to avoid any colour disorganisation, the very smart-looking smoky-brown monks were the perfect shoes to complete this outfit…topped up with the embossed leather bag.
Lookbook:
Your Favourite Stylist,
Yinka Jermaine