Wireless 2014 – 12 hour event. I'm pretty sure most people know about Wireless as well as the English weather. I must say, the two don't go well together considering the length of the event and UK's unpredictable weather, it's just a massive pain knowing exactly what to wear to such.
In all honesty, there isn't a definite look or attire for so much grass and sand mixed with the rain and heat. Unless you really want to put on a raincoat and rain boots, which won't give you an award for the most pleasing look or standout look in a pack of thousands.
But there are many ways in which you can hit that 90% mark to stay swagging and well prepared for the weather and your surroundings. And on that day, I decided to pick something that represents the earlier mentioned.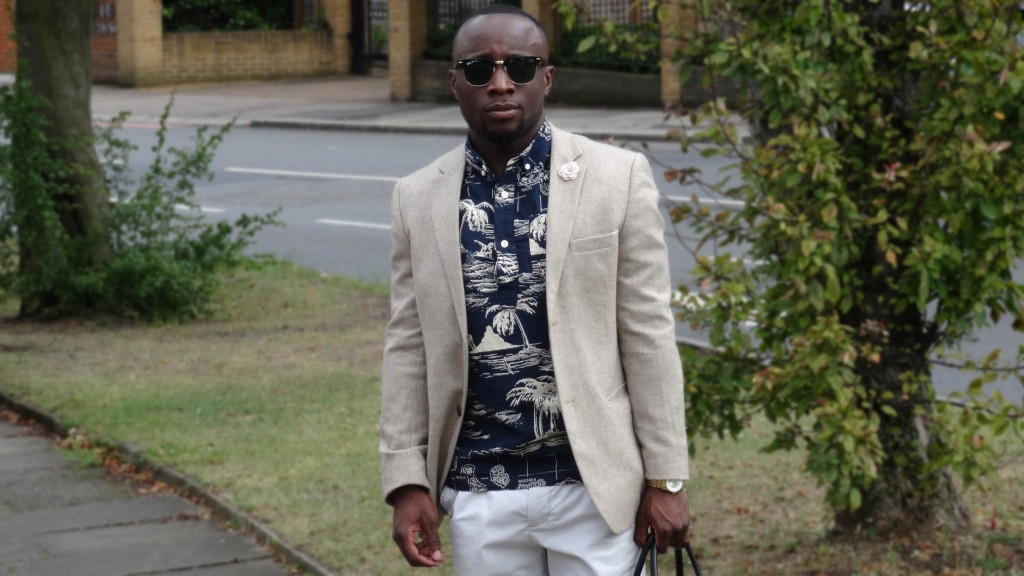 Being a fairly summery day, with the knowledge of some rain at night, I decided to wear my navy blue Hawaii shirt under a stone two-buttoned blazer to embrace the season. Thought it would be a good idea to use some light but not contrasting colour.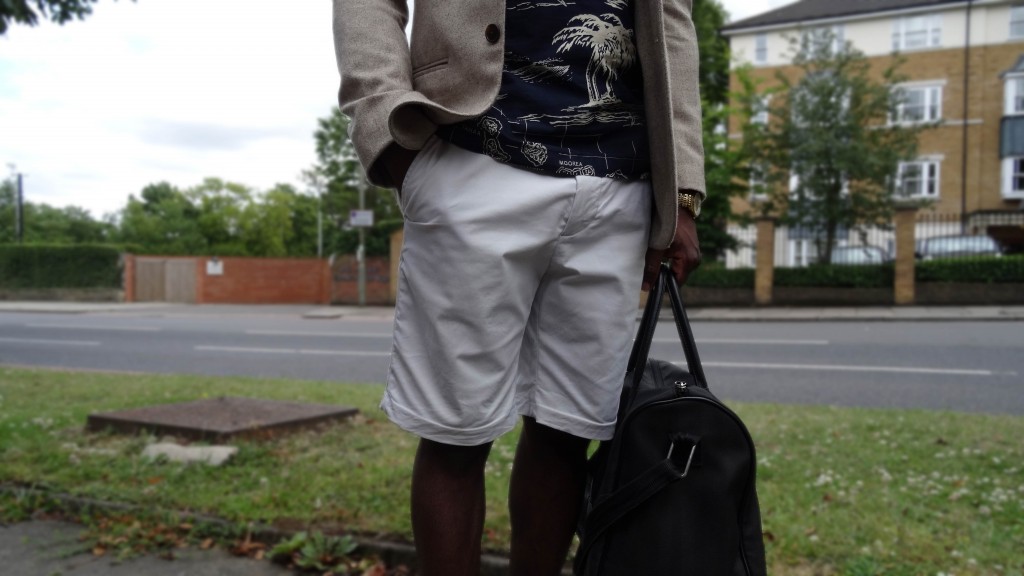 I went for my white khaki shorts to add to the bright look I was going for. It was also pretty warm during the day so opted for shorts rather than trousers as well as it being a better outfit with the shorts.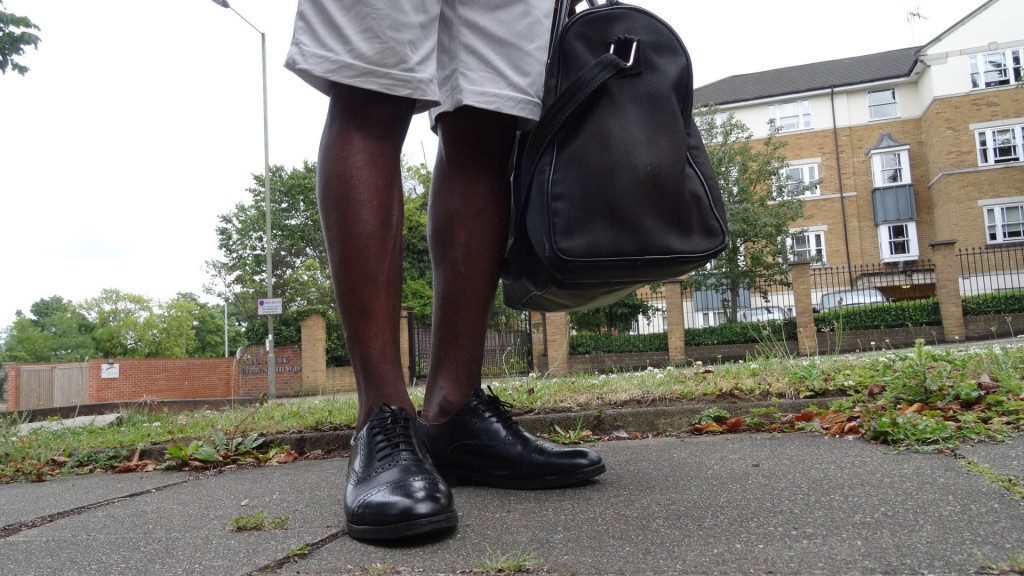 My shoe choice were some all black Oxford brogues picked up from Church's. Honestly had no urge to wear trainers and wanted to beat the myth that these fine leather shoes can't be pulled off in such surroundings.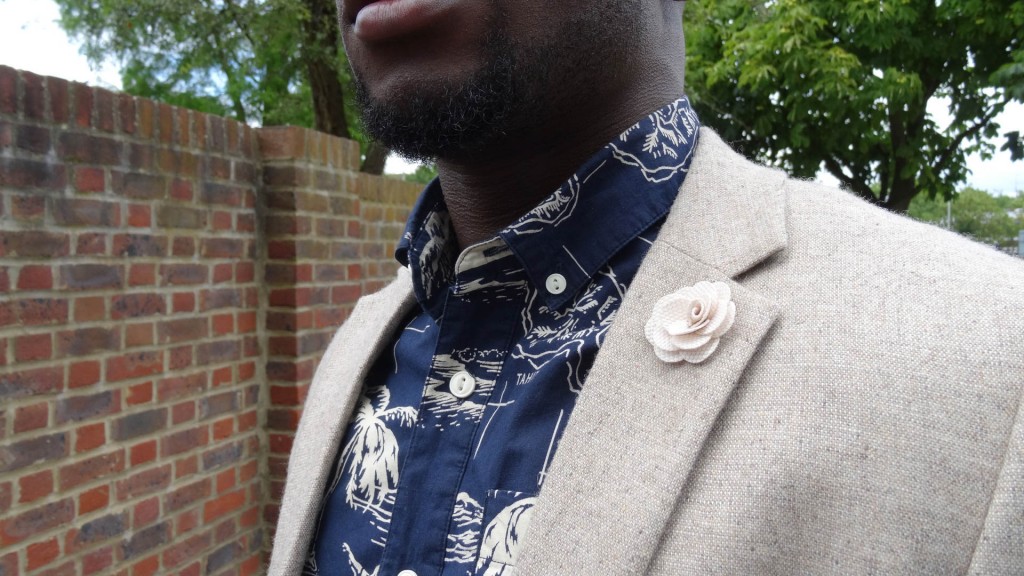 I pay serious attention to detail which means where I can use some accessories, I will. My choice was a Lanvin stone floral lapel pin which camouflaged nicely with the stone blazer  and finally a black duffel bag to keep some excess goods like flip-flops, my camera and more for a long day at the park.
Outfit
I hope you enjoyed the article.
Your favourite stylist,
Yinka Jermaine.