Summer is in full swing now and the scorching heat seems here to stay for a while. Style wise, I'd be lying if I say I am suited and booted all through this season. Some days, it is absolutely impossible to head out in a blazer no matter how light and breathable it gets so you just have to stick to shirts and trousers. But with such little layers, one could sometimes find it difficult to remain stylish and stay true to their inner sartorial aura.
So just how do you maintain such? Sad thing is that there is no single way of doing it but the good thing is that staying true and utilising your most comfortable item of clothing can help you effectively live to such heights matching your unique style.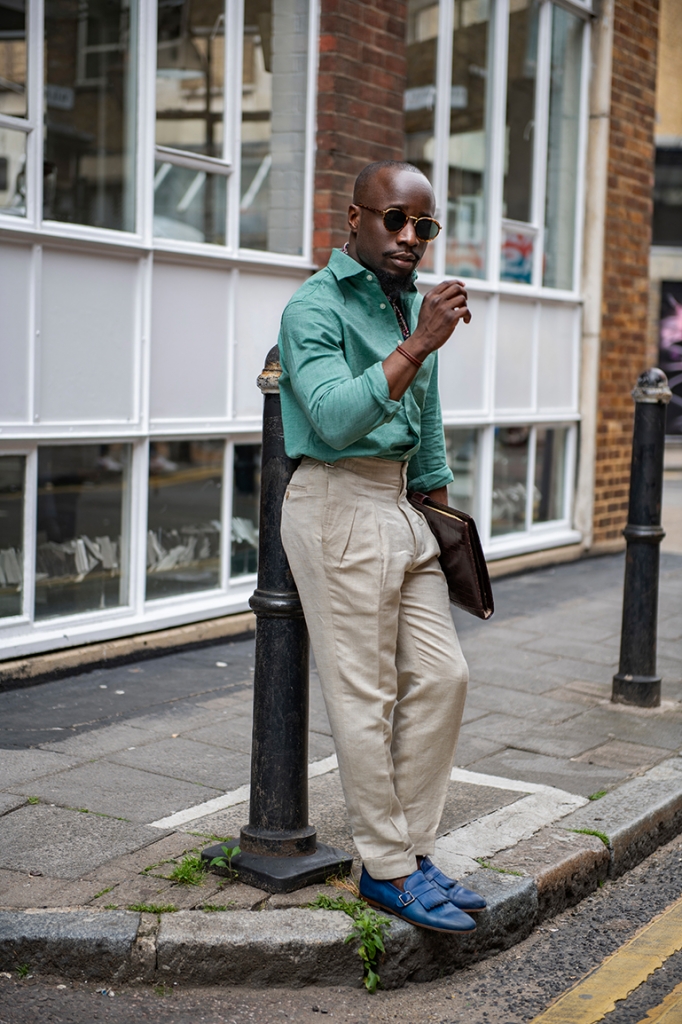 Green Cotton/Linen Blend Shirt – Marquess London (Swank Line),Oatmeal Linen High Waisted Trousers  – Marquess London (ModCon Line), Neckerchief – Vivienne Westwood, Blue Fringed Monks – Scarosso | Photographed by: Raphael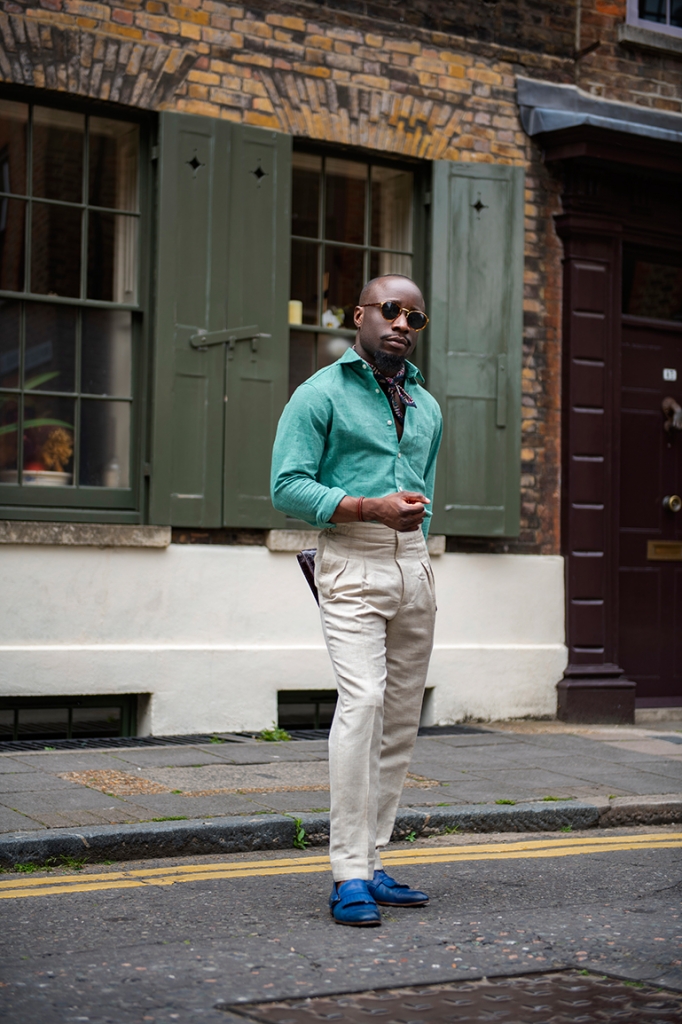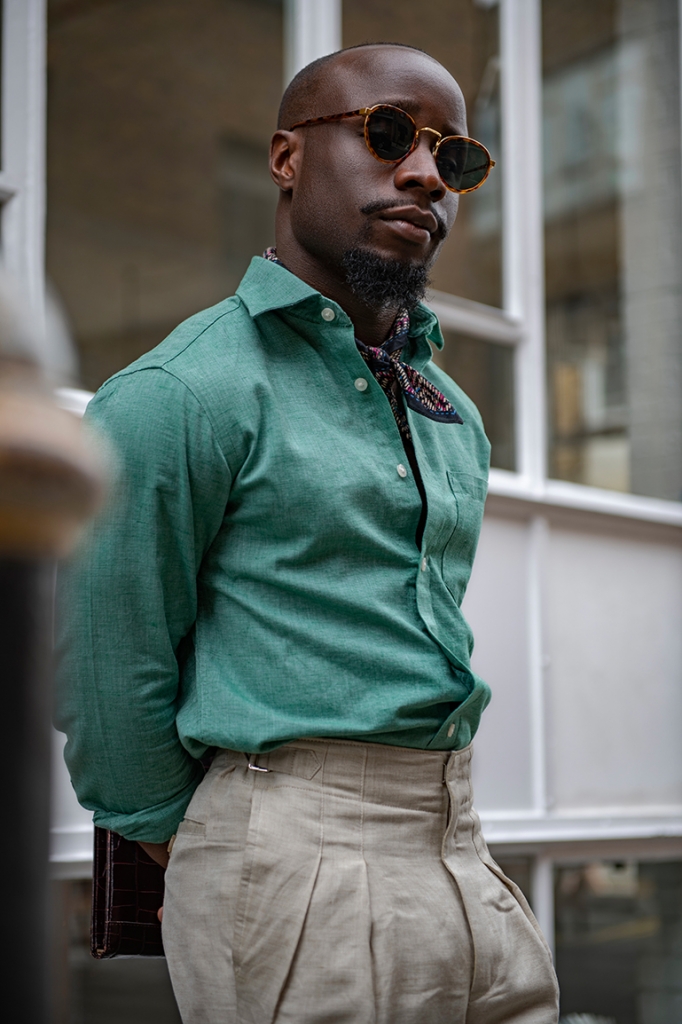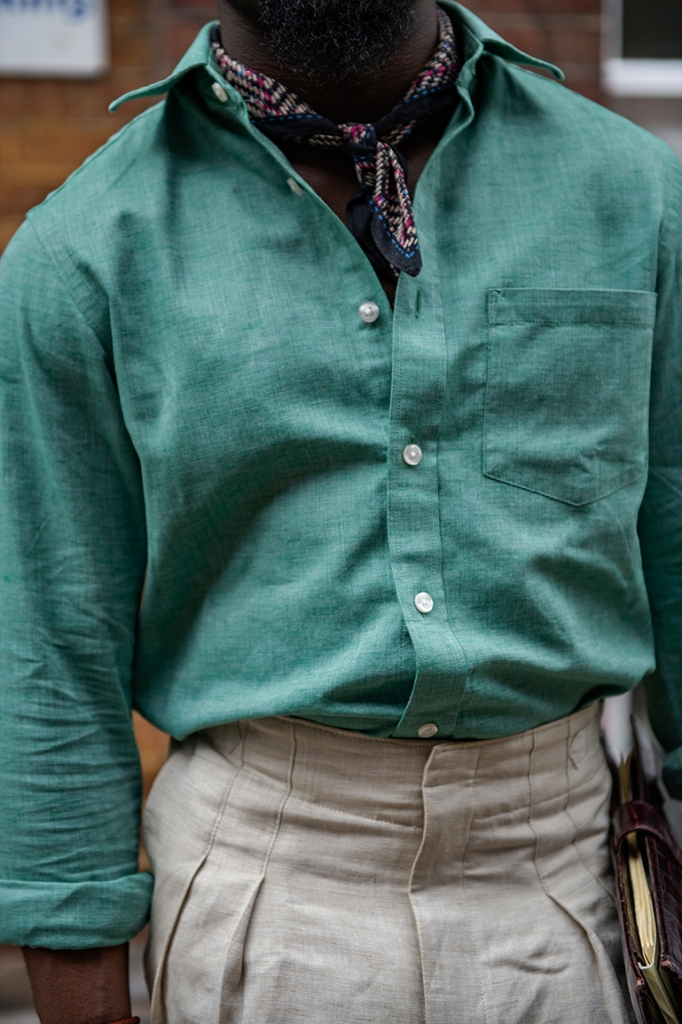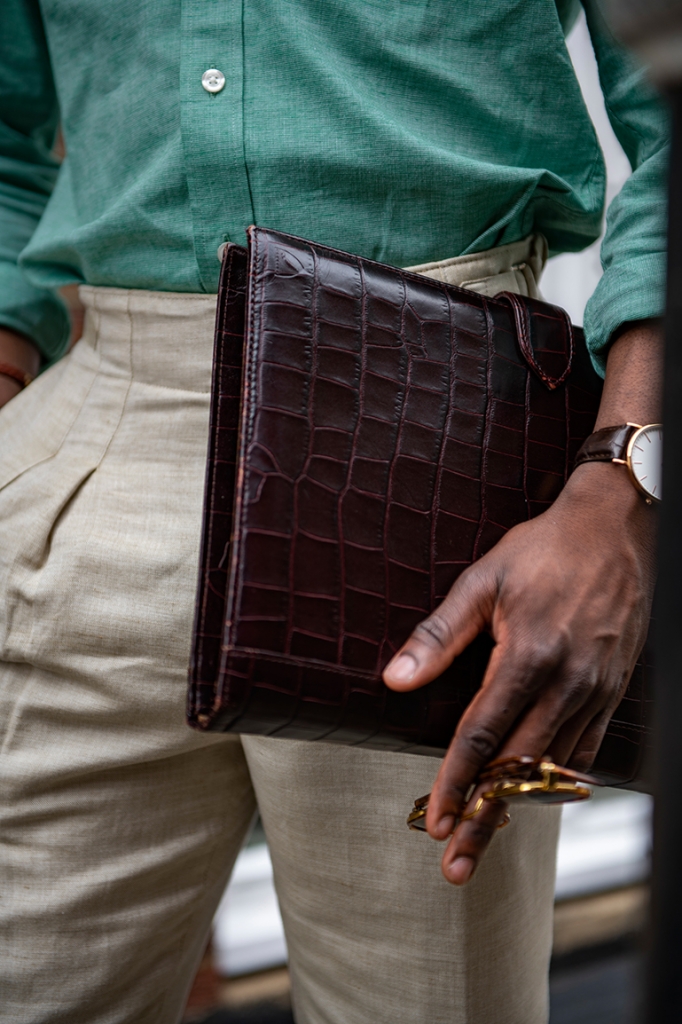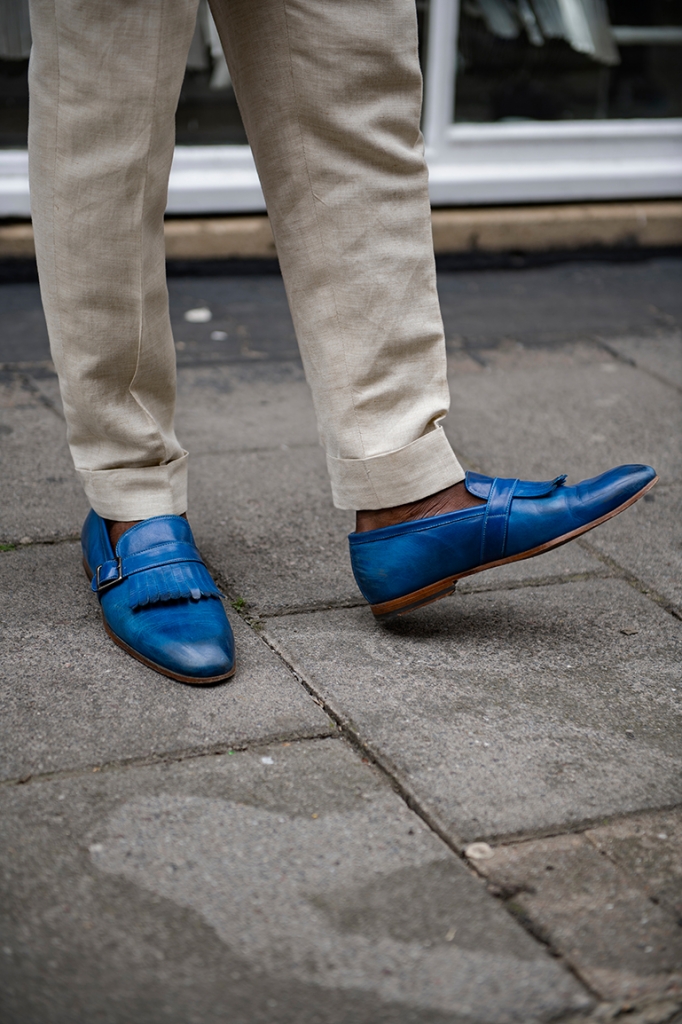 To me, trousers are the focal point of my outfits due to my longer legs and shorter torso. Most of my trousers are seen as high waisted even when they are just at my waist level. So I play with this more during hotter seasons and work with actual high waisted trousers and loose linen or cotton shirts, paired with loafers of my choice. In this post, I opted for my Marquess London custom Irish linen high waisted trousers featuring a longer waistband and deep double forward pleats with extended dart-seams. It effectively became the statement piece of my outfit and displays enough character a two-piece suit could give you. The colours of the outfit also play an important part as the mix of green oatmeal and blue induce richness and flair to the outfit, which is the second key to achieving the aforementioned aim.
This outfit screams versatility as it is something to wear to a smart casual event but can easily be worn in a different scene with a more edgy feel and still feel well in place.
I hope you enjoyed your read.
Your Favourite Stylist,
Yinka Jermaine