Trainers as we call them here in Britain or Sneakers as they are called in the US, (they all mean the same thing) as a modern gentleman, you MUST have some sort of trainers in your immaculate shoe's collection. I've recently re-conceptualised my blog to focus specifically on the modern gentleman and one of my aims for doing so is to focus on mixing formal and smart wears with casual and contemporary items.
This article will focus on trainers that can be worn with both smart and casual outfits. It will also feature trainers with a mix of simplicity, elegance and a strong aesthetic take in their designs; all of which contributes to defining the modern gentleman. Although, some of my choices are as bold as ever.
Seeing as summer is fast approaching, many brands have geared up their sneaker collection to compete with each other as the dress-down trend/ sportswear movement is becoming big in the contemporary fashion game, and we all now have the luxury of an abundance of high gear trainers in affordable prices. Now, sit back and enjoy as I take you through my favourites.
1. Adidas Originals X Pharrell Williams Superstar Super color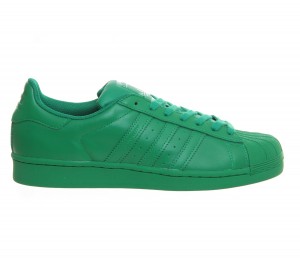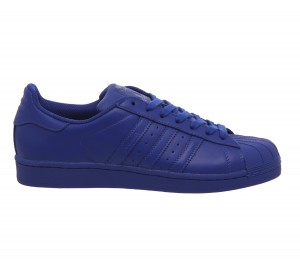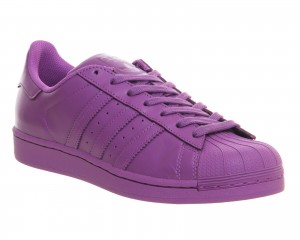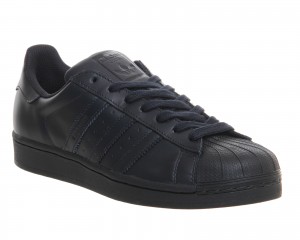 We all know Adidas, we all know their Superstars and we all know Pharrell Williams. Put them together and we have these beautiful classic and contemporary sneakers which boast boldness with their rainbow colours. Its always said simple changes make the most differences and this is one perfect example!  Previously I would not have opted for a pair of Superstars but these are a yes-yes. They are easy to pair with most simple outfits, preferably casual and the bold glossy colours get all the attention they deserve. Want to become that cool kid on the block, these might take you a long way.
2. Adidas Woven Stan Smiths
Stan Smiths are most definitely back in style and there is a modernised option now available on the market.  Adidas have introduced a redefined woven version that most definitely seems to be unique and different from everything out there. Another interesting thing is that it maintains the subtle effect of the originals, making its origin quite obvious. A perfect example of a classic with a contemporary approach making it suitable for the modern gentleman.
3. Converse Chuck Taylors X Maison Martin Margiela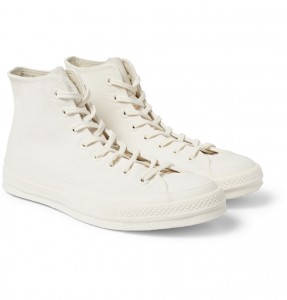 These trainers are very sleek and exceptional as the styling and finishing are subtle yet elegant due to the patent effect it has to it. It is also really suitable for smart casuals wears as well as dress-downs and a Saturday stroll to the park. One important aspect is the fact it maintains the same classic Chuck Taylor look just in a more simple, cleaner version; such things happen when a classic brand collaborates with Parisian power house Margiela.
4. Common Projects Achilles Canvas Sneakers
One you all might not be familiar with, but I am sure all trainer freaks are highly aware of them as they smashed onto the scene in 2004; known for their extreme minimalism and monotone colour ways with its utilarian design concepts. They are most definitely my best out there now and the perfect option for a modern gentleman who likes to mix his tailored wear with contemporary and dress down items. They have taken their trainers to another level with these canvas made achilles perfect for a relaxed and downtown look.
5. Common Projects Leather and Canvas Sneakers
Effortless! minimalism at its finest. These slip-ons are so cool and sophisticated that they can be paired with literally anything. Seeing as slip-ons are back in fashion and are also probably the easiest shoes to put on. They are a must buy for anyone more interested in a subtle and easy look without compromising their elegance. I am a major admirer of these and so should you be.
6. ETQ Amsterdam GIOIA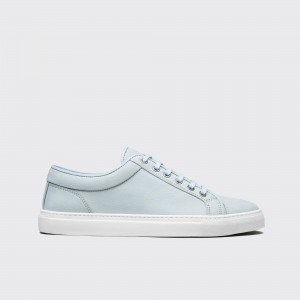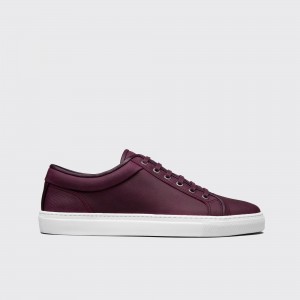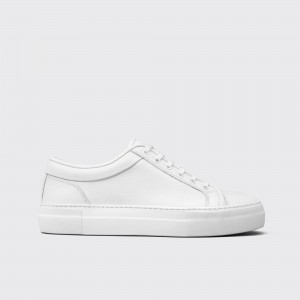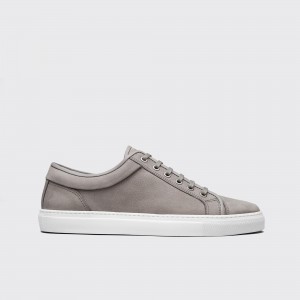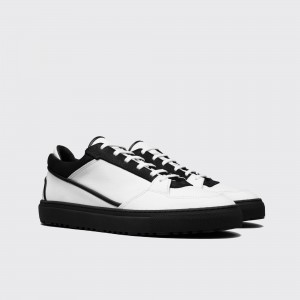 One thing I adore in fashion are new brands who bring a different touch to the market and ETQ Amsterdam are a perfect example. Their trainer game at first sight looks really simple and basic but once paired with literally any outfit they sharpen any look in a subtle way, giving you that elegant and smart casual look. They also pair really nicely with tailored wear and preferably with cropped trousers as you just cant hide any part of these trainers. Clean trainers equals a happy gentleman.
7. Filling Pieces Low Top Sneakers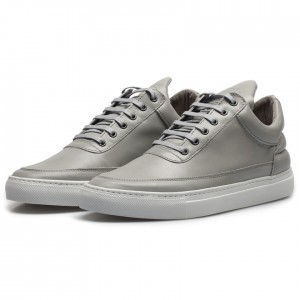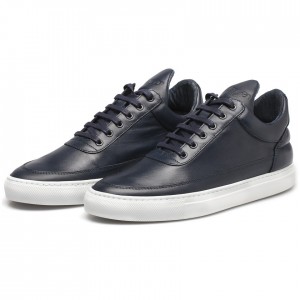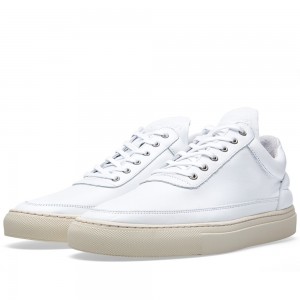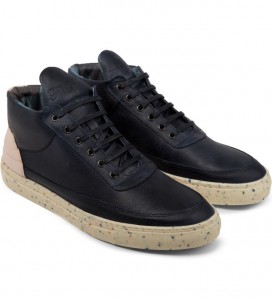 Founded as late as 2009, another new brand that is sweeping away the trainers market is Filling Pieces. As the name suggests, they came to fulfil a particular niche in the market that was missing and they are most definitely filling it with their uniquely designed and crafted sneakers. Having tested them, they are of supreme and comfortable quality and a true representation of the european trainers game which embrace simplicity in a contemporary way. Their versatility alone can make you add them to your collection.
8. Hender Scheme Manual Industrial Product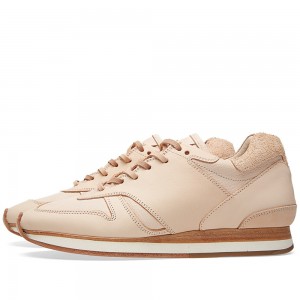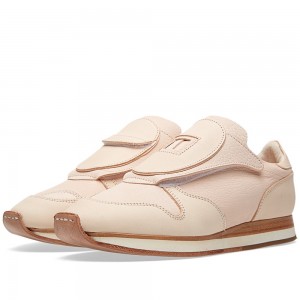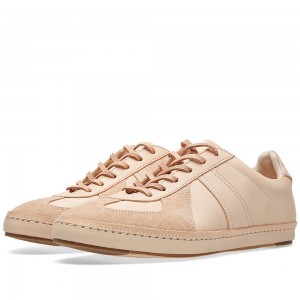 An extremely individualistic and elusive brand who make use of artisan craftsmanship to design and build their extremely unique trainers. They come from Japan, and as expected all their trainers have been carefully handmade to make sure every detail can be as close to perfection as possible. The unique and subtle design of these trainers are what made them a just member of my list as they are also highly versatile with a little sense of show-off to them. They are definitely for those who don't have problems digging deep into their pockets.
9. Maison Martin Margiela Slip-Ons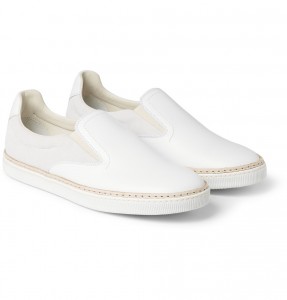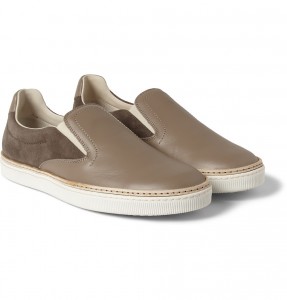 What makes this a definite on my list is the muddle use of textures in its crafting and yet it maintains a subtle and elegant feel to it. Slip-ons are back in style and these ones have sophistication written all over them making them an easy option to stand out from the rest. They can also be easily paired with any dress down outfit or casual wears for the weekend.
10. Nike FlyKnit Air Max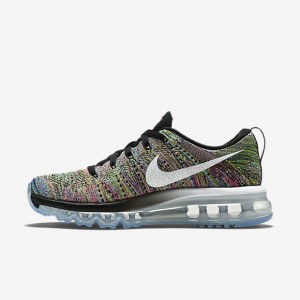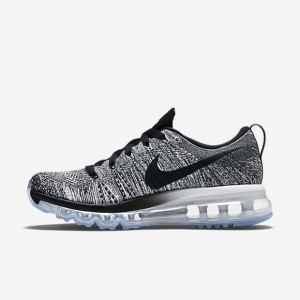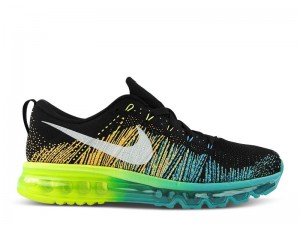 Not only do these trainers look mouth watering, they are also as comfortable as ever. Combining the lightweight effect of the flyknit with the cushioned platforms of the airmax soles, these running trainers are more suitably paired with a sportswear look or a weekend dress down outfit. They easily become the focal point of an outfit but still ready to compliment your entire look when paired right. They personify the fusion between fashion and sportswear.
11. Nike FlyKnit Roshe Run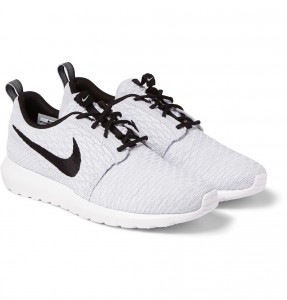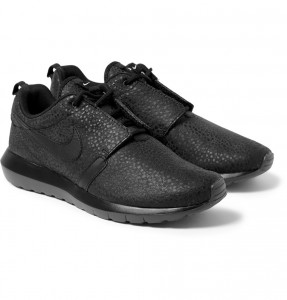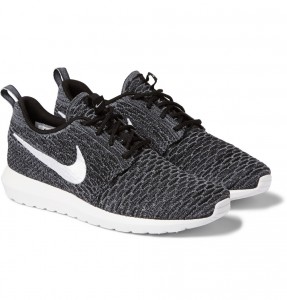 Not much needs to be said about these as they are probably one of the most popular sneakers out there. But my reasons for them being here might be different from why everyone loves them. Not only are they really versatile and comfortable but their aesthetic design is what won me over. Nike currently have these futuristic designs and colour way going on which work perfectly with sports and fashion allowing you pair them with extreme sports wears and casual outfits. These are perfect examples of sneakers that can be worn to the gym and your suits on your way home back from work.
12. Puma States X Aime Leon Dore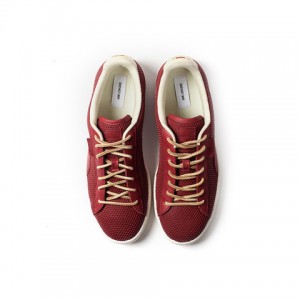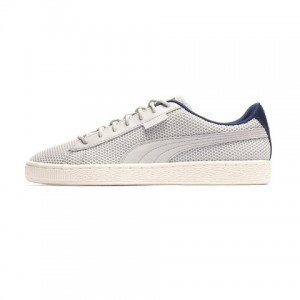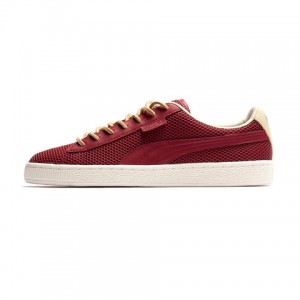 One thing that limits the creativity of puma sneakers are their side logo which most sneakers look similar to but these pairs with the perforated leather upper and Nano glide liner are far more interesting. This gives them a more contemporary touch and easier feel to the feet, allowing for your sockless look to flourish without repercussion.
13. Valentino Leather Trainers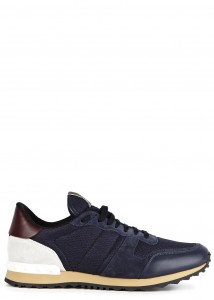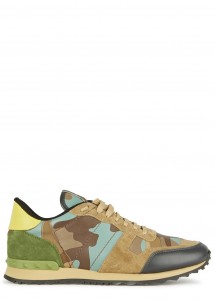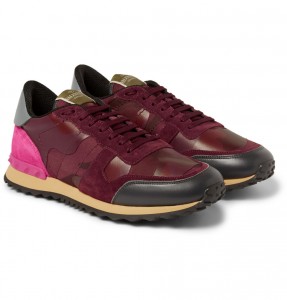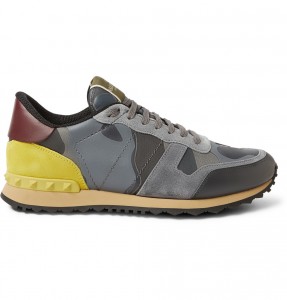 Camouflage trainers that are versatile and do not out-stage your outfits? The chances are slim to none, but these sartorial  luxury sport trainers by Valentino are just that. Their design and the camouflage blend making them suitable for almost any dress down outfit. Another plus is that they only supplement outfits rather than become the focal point of your look. What more could you ask for.
14. Y-3 Neoprene Trainers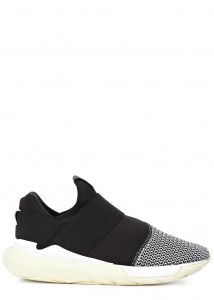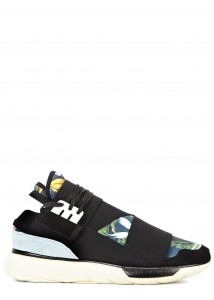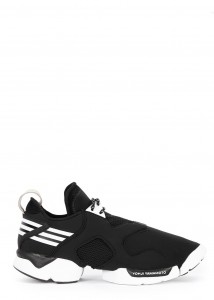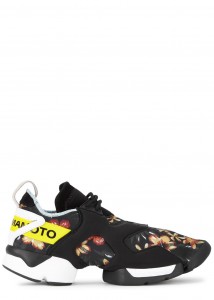 Based predominantly around its incognito colours and the neoprene that presents an exciting effect to their trainers. These trainers' line up are everything but boring and are the perfect combinations for a relaxed and sportswear look. Additionally, the floral collection also adds a bit of character to the already interesting trainers
Hope you enjoyed the article and I'll like to hear your take on trainers that haven't been mentioned and what you feel on my current list.
Your Favourite Stylist
Yinka Jermaine