There are far too many people who shy away from dressing smart as they believe it limits their creativity. In short, what I have to say in response this is, you couldn't be more wrong. I've become more creative and daring since switching my personal style to a more smart and elegant approach. This creativity is evident in my attire for this post. My suit was brought to life by the burgundy and camel blend, if you want to ignore the (distinctive double-breasted vintage blazer).
Camel is a colour that I believe will always be a classic, due to the subtle and sophistication it gives to any outfit regardless of skin tone. Burgundy is a really bold statement colour which can add loads of character and depth to a look and I endeavour to use it to add details to the look.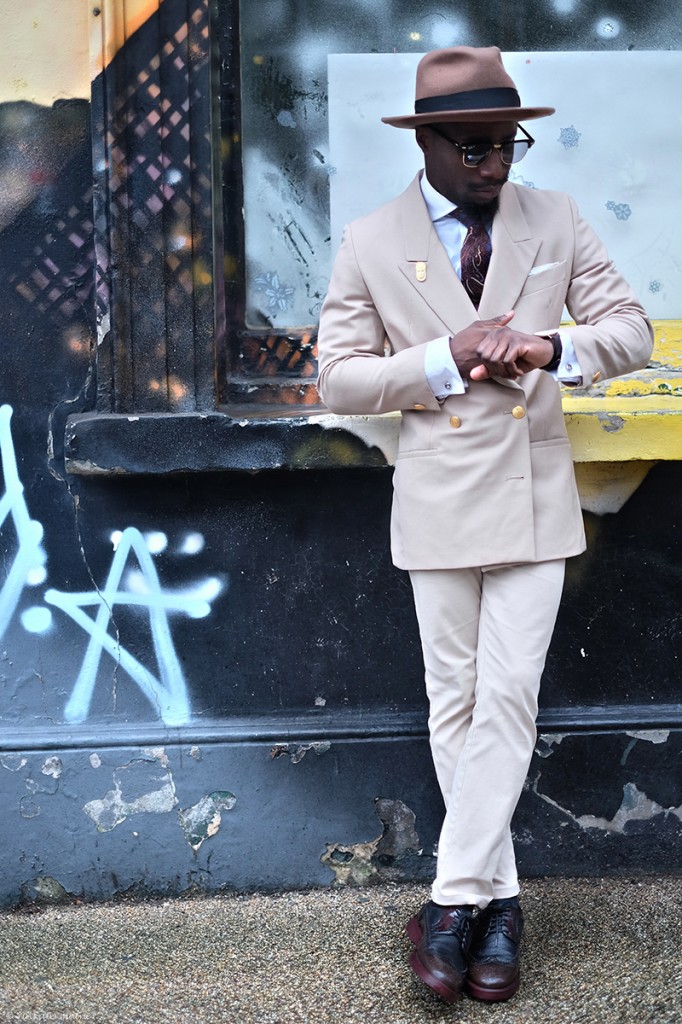 Double-Breasted Blazer – Vintage, Patterned Tie – Suitsupply, Fedora Hat – Failsworth, Brogues – David Naman, Cutaway Collar Shirt – Charles Tyrwhitt, Chinos – Zara, Lapel Pin – MrAdamsCo., Pocket Square – Reiss, Cufflinks – Swarovski| Photography by: Camille Lawrence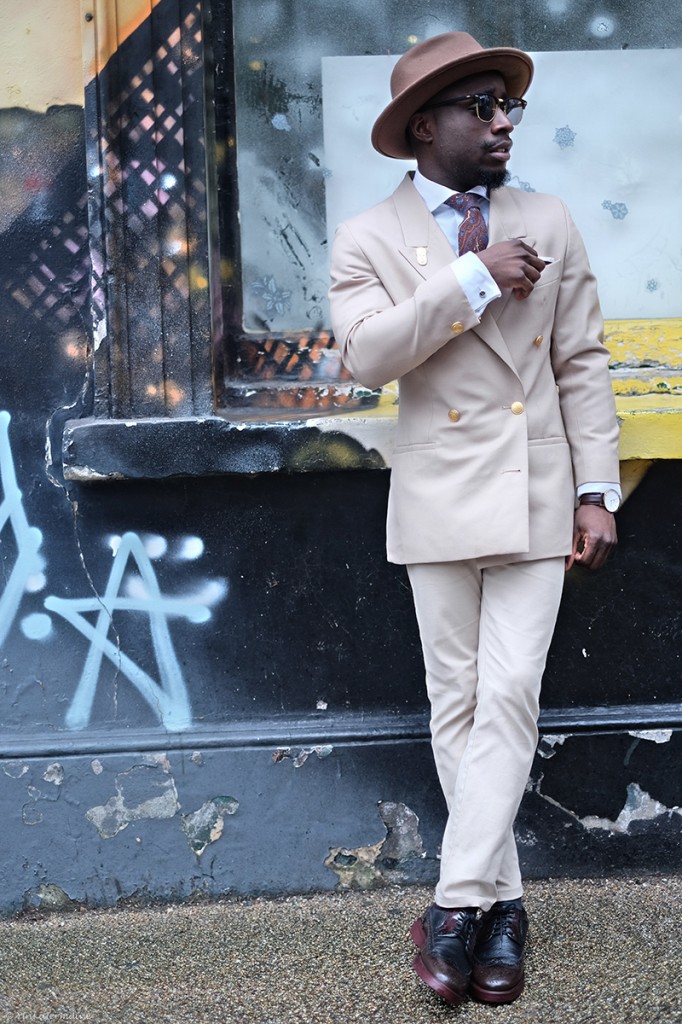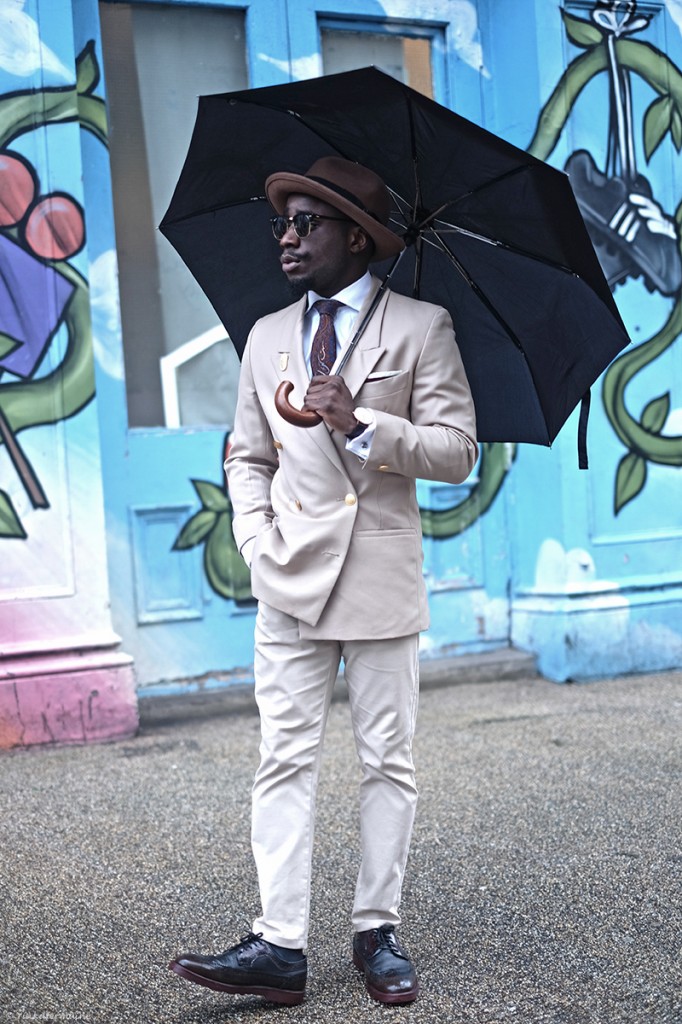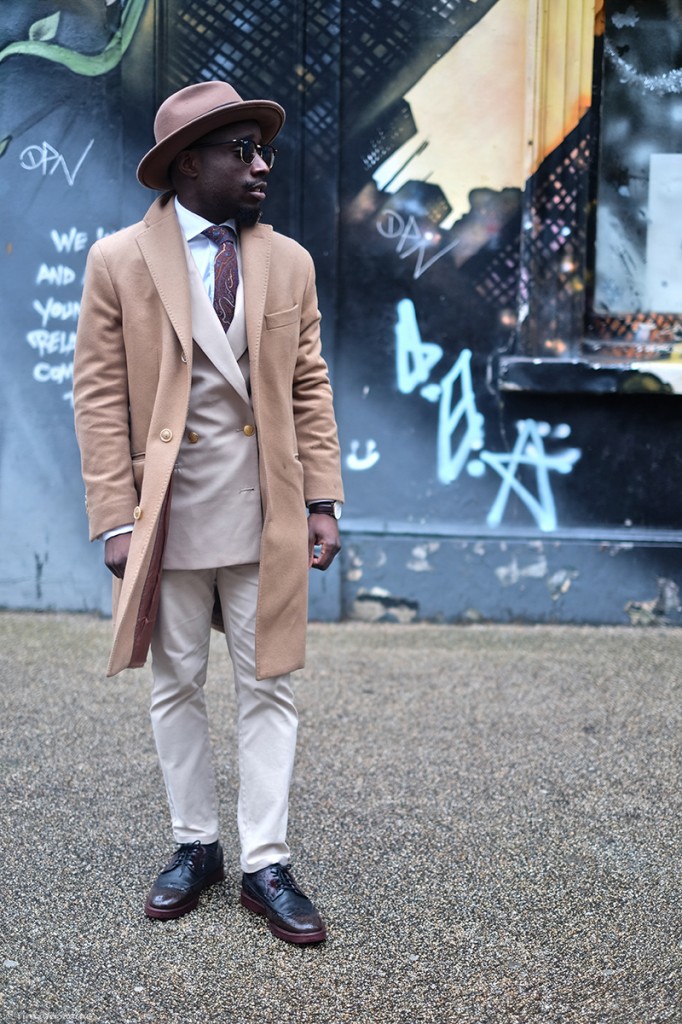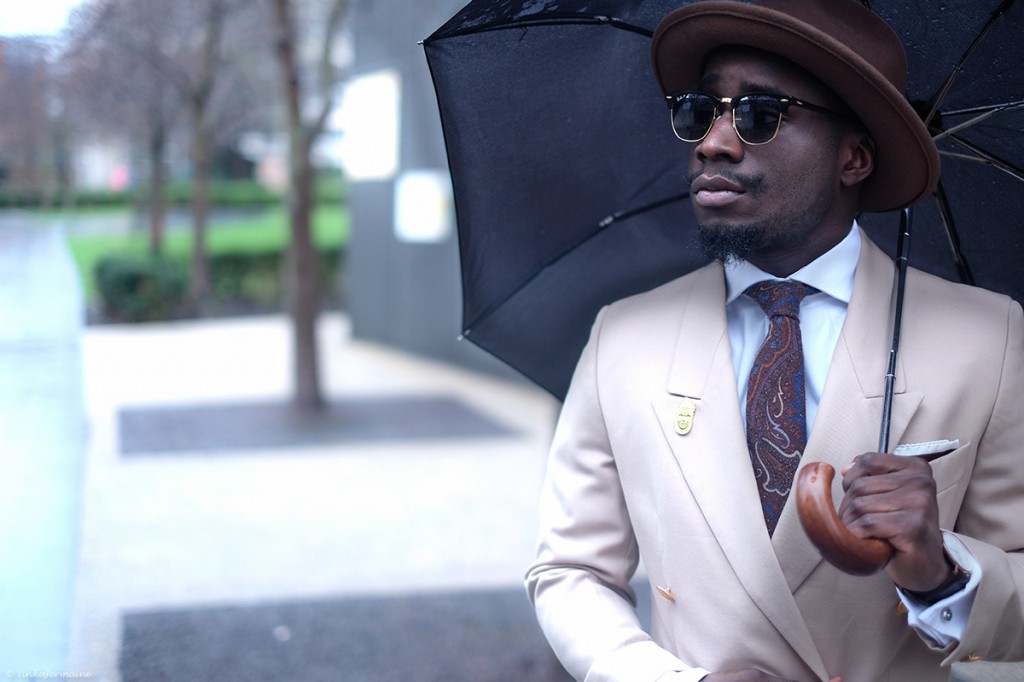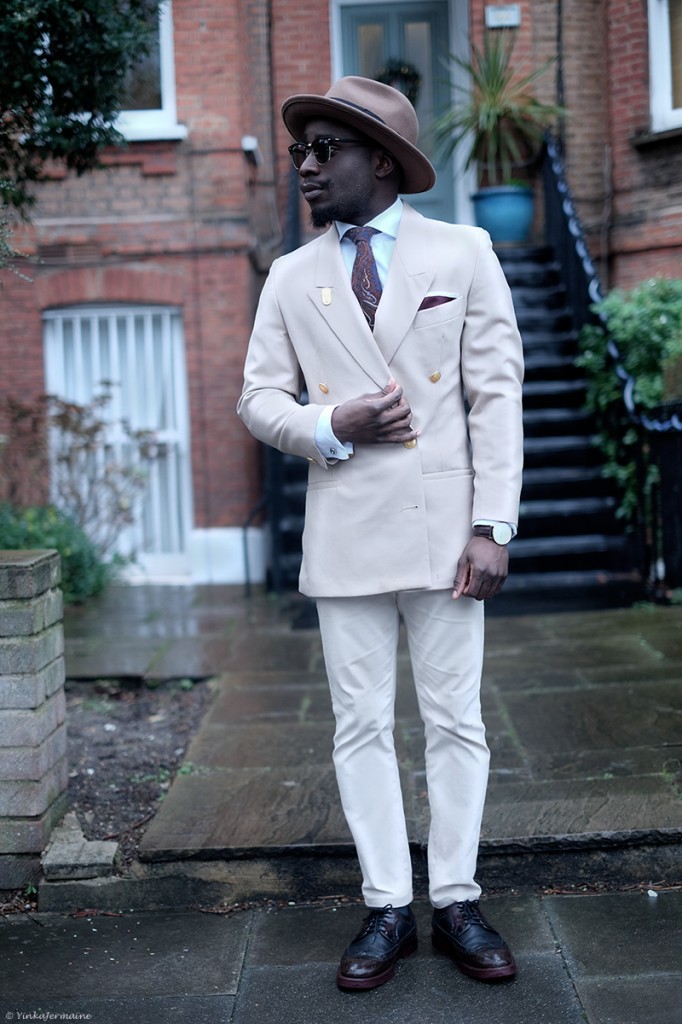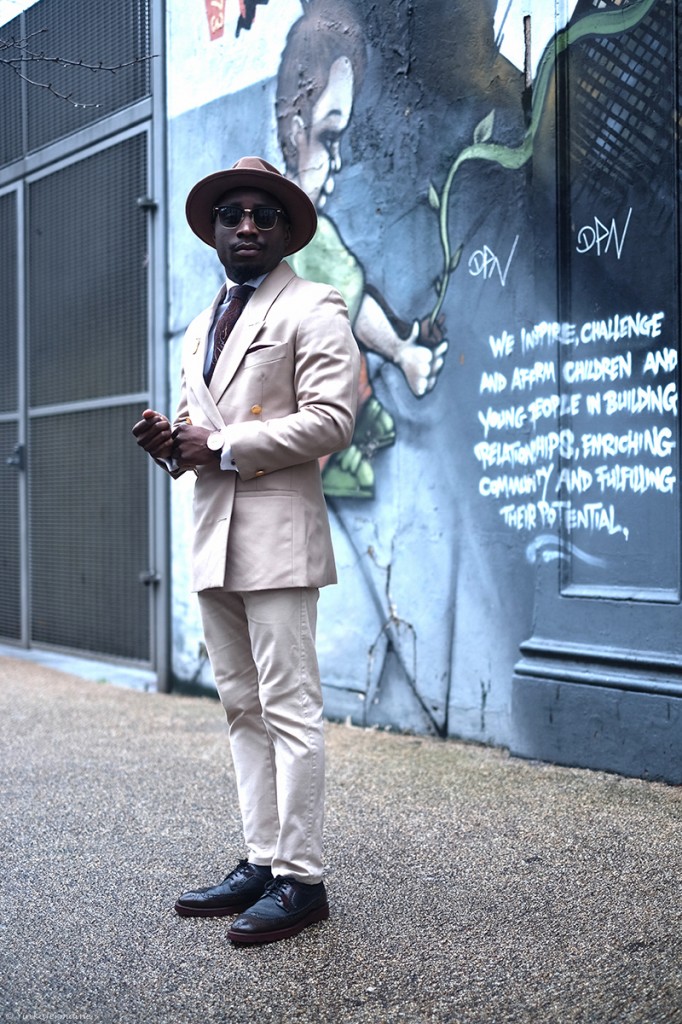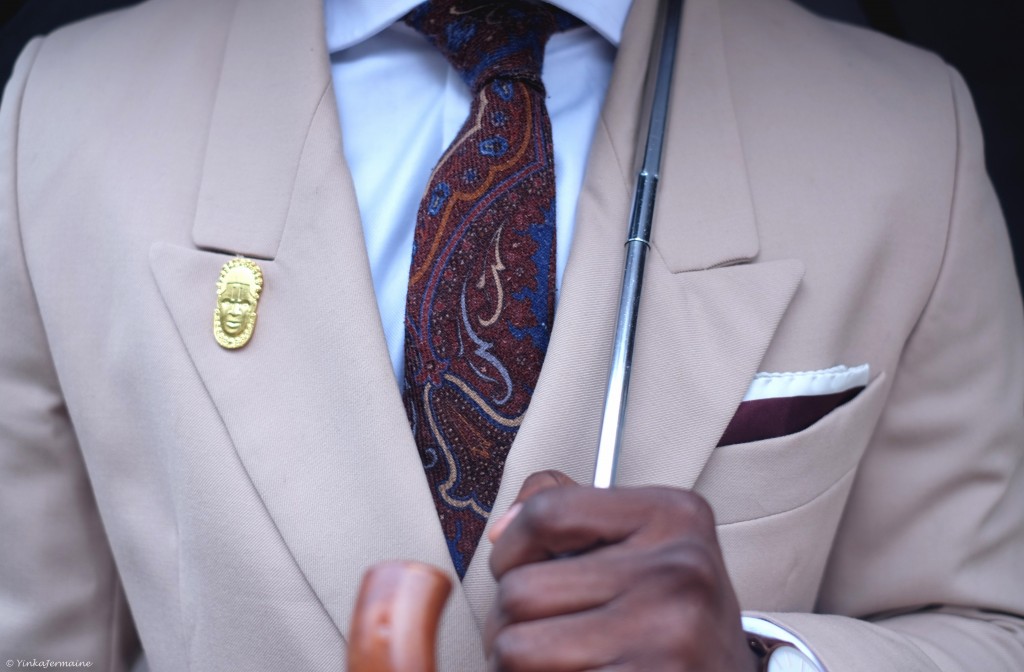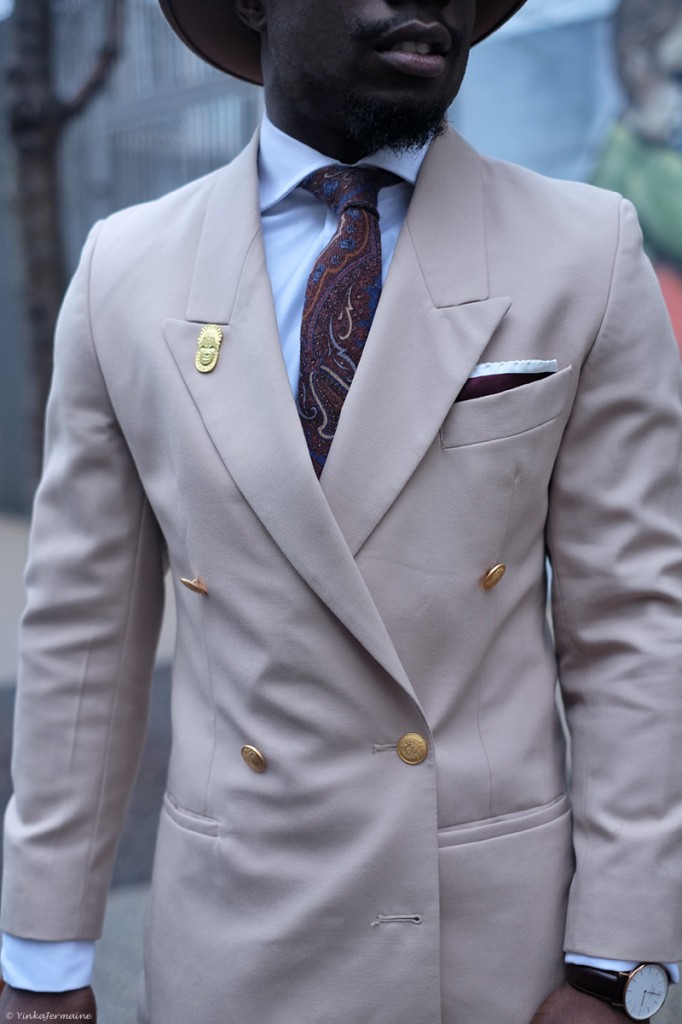 Interestingly, a combination of the two colours will always light up any outfit without upsetting the elegant and classy feel to it.
Thanks for reading this post and watch out for a fantastic 2016. Happy new year again to all my readers!
Your Favourite Stylist,
Yinka Jermaine